Ozzy Osbourne Net Worth:
$220 Million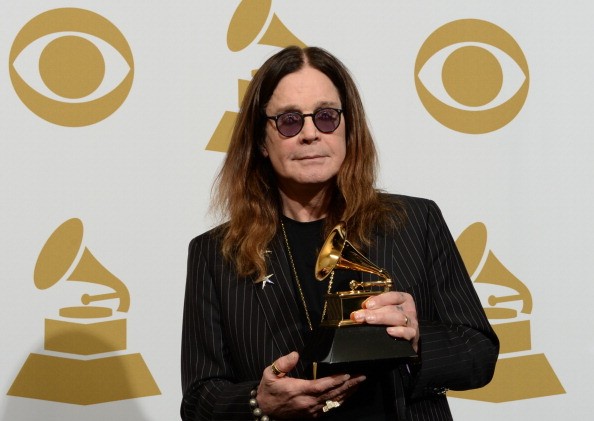 How much is Ozzy Osbourne worth?
Ozzy Osbourne is an English singer, songwriter, actor, and television personality who has a net worth of $220 million. He is best known as the lead vocalist of heavy metal band Black Sabbath, as well as for his successful solo music career. That is a combined net worth with his wife of several decades, television personality/music manager Sharon Osbourne.
Career
Osbourne was recruited by Geezer Butler to be the vocalist for the band Rare Breed in late 1967. Although Rare Breed broke up after playing only two shows, Osbourne and Butler reunited to form the bank Polka Tulk Blues, along with guitarist Tony Iommi and drummer Bill Ward. They changed their band name to Black Sabbath in August 1969, inspired by the film of the same title. They began playing a heavy blues style of music, including gloomier and darker lyrics. Black Sabbath signed to Philips Records in November 1969, and released their first single "Evil Woman" in January 1970, with their debut self-titled album releasing the following month.
Personal Life
Osbourne met his first wife Thelma Riley at a nightclub in Birmingham in 1971, and they married that same year. Together they have two children, and Osbourne also adopted Thelma's son from a previous relationship, although they eventually divorced. Osbourne married his manager Sharon Arden in July 1982, and they have three children together. The Osbourne family divide their time between their homes in Buckinghamshire, England, and Los Angeles, California. Osbourne and his wife Sharon are one of the UK's richest couples according to the Sunday Times Rich List. Osbourne has earned his net worth from recording, touring, and his various television shows.
Quotes
"Of all the things I've lost I miss my mind the most."

— Ozzy Osbourne
"What is the world coming to?"

— Ozzy Osbourne
"When you're young, you're stupid. You do silly things."

— Ozzy Osbourne
"I'm dyslexic, I have attention-deficit disorder, and I've got something like a hereditary tremor."

— Ozzy Osbourne
"Whenever I have a bad day I just think of these people."

— Ozzy Osbourne