America Ferrera Net Worth:
$16 Million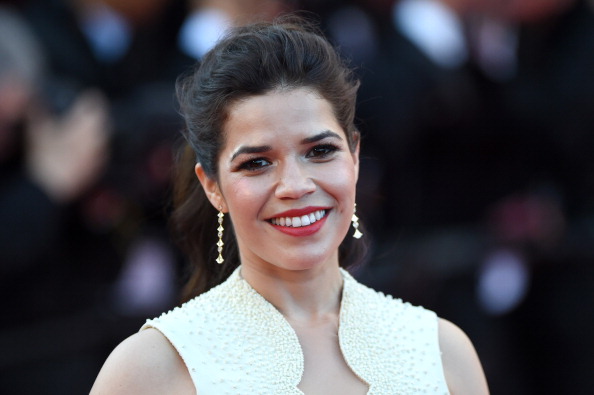 What is America Ferrera's net worth? Learn all about her earnings!
America Ferrera is an actress, director and producer who has a net worth of $16 million. America Ferrera first gained recognition for her starring role in the 2002 film "Real Women Have Curves." She went on to achieve greater fame with her performances in the film "The Sisterhood of the Traveling Pants" and on the ABC television series "Ugly Betty." Among Ferrera's other credits are the films "The Dry Land," "Our Family Wedding," and "End of Watch," and the NBC sitcom "Superstore."
Career
Ferrera made her television debut in 2002, starring in the Disney Channel movie "Gotta Kick it Up!" The same year, she made a guest appearance on the fantasy drama series "Touched by an Angel." This was followed by roles in the Hallmark television movie "Plainsong" and in an episode of the procedural drama series "CSI: Crime Scene Investigation." In 2006, Ferrera landed her biggest and most acclaimed role yet on the ABC series "Ugly Betty," an English-language adaptation of the Colombian telenovela "Yo soy Betty, la fea." She starred as Betty Suarez, an awkward teenager characterized by her braces, bushy eyebrows, and messy hair and clothes. Ferrera received enormous praise and numerous accolades for her performance, including Best Actress awards from the Golden Globes, Screen Actors Guild, and Emmys.
Personal Life
In 2011, Ferrera married actor, writer, and director Ryan Piers Williams, whom she had met while both were attending the University of Southern California. They had a son, Sebastian, in 2018, and a daughter named Lucia in 2020.
Quotes
"I think it's hilarious when people call Jessica Alba or Eva Longoria curvy. Come on. They're not curvy. They're small. I'm curvy."

— America Ferrera
"I have a lot of trouble understanding how people see me as a celebrity. I work 14 hours a day, and then I just want to talk to my family, see the people I love, pet my dog, and go to bed. I'm not looking to be best friends with or emulate a celebrity."

— America Ferrera
"I've never been speed dating! I sort of wish I had, just for the experience of it."

— America Ferrera
"As a child, I didn't know what I didn't have. I'm thankful for the challenges early on in my life because now I have a perspective on the world and kind of know what's important."

— America Ferrera
"I was an open, smiley and gregarious child. I could make friends in 30 seconds wherever I went."

— America Ferrera