Jon Voight Net Worth:
$55 Million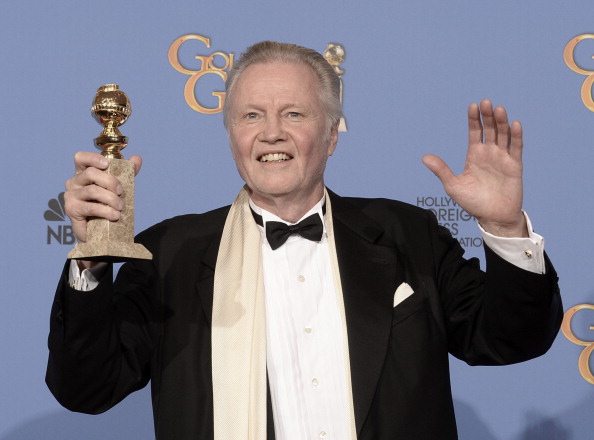 What are Jon Voight's net worth and earnings?
Jon Voight Net Worth and Salary: Jon Voight is an American actor who has a net worth of $55 million. Jon Voight has been praised throughout his career after a range of stellar performances, and he is an Academy Award winner. In addition, Voight has won several other awards over the decades.
Career
Career: Jon Voight's career began with television roles in the 1960s. Some of his most notable early appearances were in episodes of Gunsmoke. He would also establish a name for himself with roles on shows like Naked City, The Defenders, Twelve O'Clock High, and Cimarron Strip. By 1965, he had also established a name for himself with Broadway performances in plays like A View From the Bridge.
Personal Life
Personal Life: Jon Voight is famous for his outspoken political views, although his stance has shifted over the years. As a young man, Jon Voight was a fairly left-wing, anti-war activist during the Vietnam era. He also supported President John F. Kennedy and believed that his death traumatized the entire nation.
Quotes
"One thing that's great about seeing your kids is you see things that you admired in your parents."

— Jon Voight
"If I do a scene with an actor who doesn't have much experience, I say, 'I tell you what we're going to do: You just listen to me, and then you respond. We don't have to do any acting.' And that's good advice because you shouldn't see the acting."

— Jon Voight
"This lie of political correctness is bringing this country down. You just want to break through it all."

— Jon Voight
"Do not let the Obama administration fool you with all their cunning Alinsky methods. And if you don't know what that method is, I implore you to get the book 'Rules for Radicals,' by Saul Alinsky. Mr. Obama is very well trained in these methods."

— Jon Voight
"Climb Every Mountain' is a beautiful statement of philosophy. Critics may think 'The Sound of Music' is saccharine, but I think it's profound. The message, that we can't accommodate evil, is just as important today."

— Jon Voight