Jet Li Net Worth:
$250 Million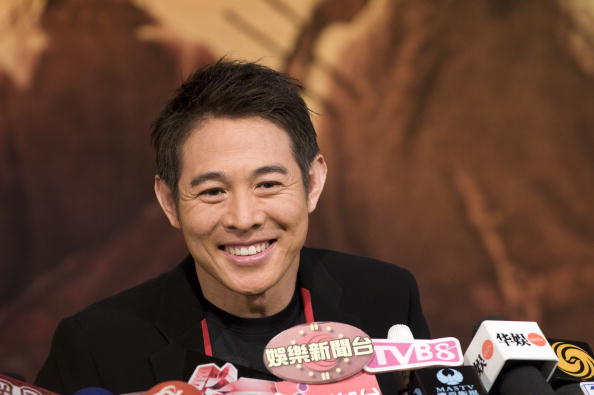 What are Jet Li's net worth and earnings?
Jet Li Net Worth: Jet Li is a Chinese film actor, producer, martial artist, and Wushu champion who has a net worth of $250 million. He is known for enjoying a successful career both in China, as well as in the West.
Career
Early Life and Martial Arts Career: Li Lianjie, better known by his stage name Jet Li, was born in Beijing, China, on April 26, 1963. He was the youngest of four children in the family, two boys and two girls. His father passed away when he was two years old, and the family subsequently struggled and lived in poverty.
Personal Life
Personal Life: Li married his first wife, fellow Beijing Wushu Team member and "Kids from Shaolin" co-star Huang Qiuyan, in 1987, before divorcing in 1990. Together, they have two daughters, Si and Taimi. He then married actress Nina Li Chi in 1999, and they also share two daughters, Jane and Jada. He held Chinese citizenship until 2003, and from 2003 to 2009 he held US citizenship, which he received after years of living and working in the United States. However, he renounced his US citizenship in 2009, when he became a Singaporean citizen. Reportedly, he chose to take up Singaporean citizenship because of the country's education system, in consideration of his two younger daughters.
Quotes
"Everywhere I go, I still have time to meditate. People think meditating is sitting there, nobody bothering you, but you can even talk and still meditate."

— Jet Li
"Love is more powerful than kicking ass."

— Jet Li
"I stepped into the martial arts movie market when I was only 16. I think I have proved my ability in this field and it won't make sense for me to continue for another five or 10 years."

— Jet Li
"You can beat me up, but don't touch my hair, I will kill you!"

— Jet Li
"People would come to me and say, 'Jet, your Kung Fu is pretty good, do you want to be an action star when you grow up?' At 17, I was given the script and I went to make the movie."

— Jet Li