Paul Hogan Net Worth:
$20 Million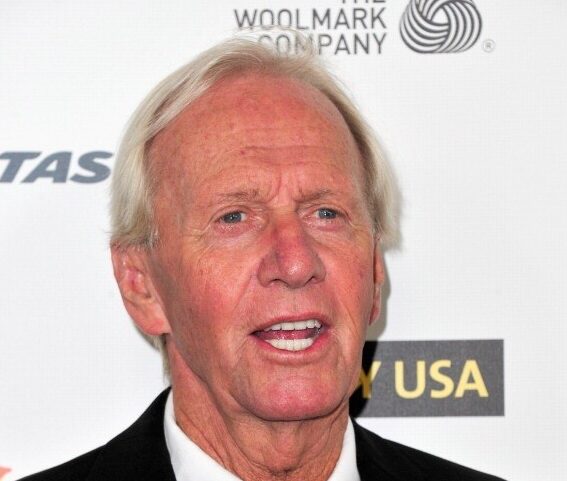 What are Paul Hogan's net worth and earnings?
Paul Hogan is an Australian actor and comedian who has a net worth of $20 million. Hogan is most famous for appearing in the 1986 movie Crocodile Dundee and its subsequent sequels. Hogan's net worth peaked at north of $75 million, but unfortunately has declined significantly in recent years after an ugly divorce and a lengthy battle with the Australian Taxation Office which we detail later in this article.
Career
His first appearance on Australian television came in 1971 with the talent show "New Faces," which preceded the popular English show of the same name. He had observed that the crux of the show's success did not come from the contestants' talents or performances, but instead came from the judges ridiculing and making fun of the contestants. With this in mind, he decided that he would turn the tables and ridicule them. Under the pretense of being a tap-dancing knife-thrower, Hogan was invited on the show and made a series of jokes about the judges. Despite him only doing a little dance and throwing the knives to the floor to conclude his performance, the crowd enjoyed his unexpected, novel performance, and he was invited back to perform again. His unique routines and comedic talent caught the eye of Mike Willesee, the host of the Australian news magazine program "A Current Affair." Willesee asked Hogan if he would be interested in doing short comedic segments on his show, and he agreed. He subsequently befriended the show's producer John Cornell who later became his manager and business partner.
Personal Life
Hogan and first wife Noelene Edwards were initially married from 1958 – 1981. They remarried within a year then divorced again in 1986. This second divorce was reportedly one of the most expensive and messiest in Australian history. Hogan married was married to his Crocodile Dundee co-star Linda Kozlowski from 1990 to 2014.
Quotes
"I'm not an aspiring young actor; I'm a storyteller who made it late in life, and I'm therefore an inspiration to everyone who thinks that, at 23, if you're not in the Backstreet Boys, then you're never gonna make it."

— Paul Hogan
"I enjoy being part of the entertainment industry, although I'm the laziest person that I've met yet in this business."

— Paul Hogan
"I don't like rehearsing."

— Paul Hogan
"I was flavour of the year for a couple of years, and then, like everyone else, I faded into obscurity. I didn't car;, I loved it."

— Paul Hogan
"Crocodile Dundee' is about people; it's 10 seconds about crocodiles."

— Paul Hogan