Henry Winkler Net Worth:
$40 Million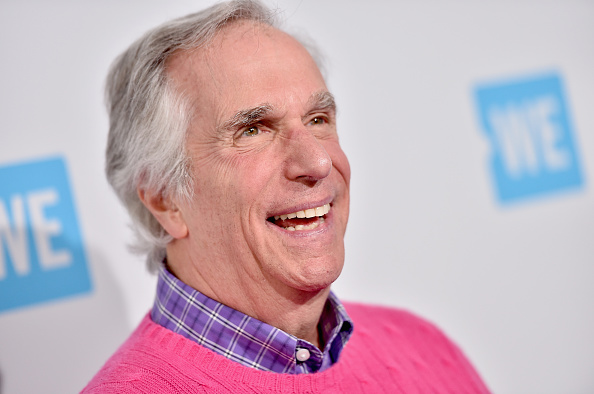 What is Henry Winkler's net worth? Learn all about his earnings!
Henry Winkler is an American actor, director, producer and author who has a net worth of $40 million. Henry Winkler is probably most famous for playing The Fonz on the sitcom "Happy Days." He has also made numerous appearances in films and television over the years and is a successful children's book author.
Career
According to Winkler, his first paid television job was as a game show extra in New York, for which he was paid $10. He then supported himself in New York City by working in television commercials, while performing theater for free at the Manhattan Theater Club. During the period of 1968 to 1972, he also appeared in numerous Yale Repertory Theater productions. Some of these include "Coriolanus" (May 1968), "Macbeth" (February 1971), "Gimpel the Fool" (October 1970), "Two by Brecht and Weill: The Little Mahagonny and the Seven Sins" (May-June 1971, January 1972), among others.
Personal Life
Winkler married his wife Stacey Weitzman (née Furstman) in May 1978. Together, they have two children: Zoe Emily (born 1980) and Max Daniel (born 1983). Stacey was previously married to entertainment super-lawyer, Howard Weitzman. Winkler is stepfather to her son, Jed Weitzman, from her previous relationship.
Quotes
"The arts really matter in education. Sometimes the arts are the only way a student is unlocked. Sometimes it's the only way a student can communicate."

— Henry Winkler
"Assumptions are the termites of relationships."

— Henry Winkler
"It was surreal to think the Queen of England not only knew who I was but thought enough of what I do to give me an award."

— Henry Winkler
"I live by two words: tenacity and gratitude."

— Henry Winkler
"I won't go deep sea fishing. The first time I experienced it, I went salmon fishing. My problem is, before I even get to the fish, I have vomited. You have to go out five miles, and you are just throwing a line in and bringing them to the surface. And then you have to go back five miles, and all of a sudden the wind comes up, and it gets choppy."

— Henry Winkler