Meg Ryan Net Worth:
$85 Million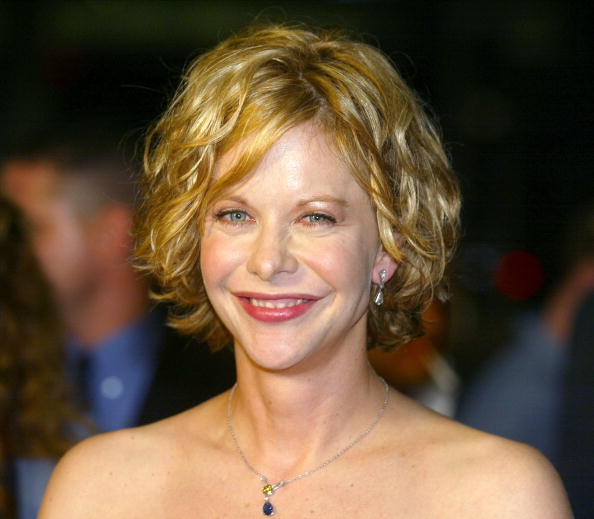 What are Meg Ryan's net worth and earnings?
Meg Ryan is an American actress who has a net worth of $85 million dollars. Throughout her 40+ year career, Meg has proven herself to be one of America's favorite leading film actresses. She found success primarily in romantic comedies, pumping out hits that frequently paid Meg $10-15 million per film that at times made her the highest-paid actress in the world.
Personal Life
Meg was married to Dennis Quaid from 1991 to 2001. The couple has one child together, a son named Jack. While some reports indicated that her relationship with actor Russell Crowe led to the split, Ryan reportedly said that the marriage was in trouble before that time. After taking a break from the spotlight, Ryan re-emerged in 2006 with the announcement of her adoption of a little girl from China. During her time away from Hollywood, Ryan worked with CARE, a charitable organization dedicated to ending poverty by helping women work together.
Quotes
"I don't feel particularly typecast because I think I do so many different kinds of things. Whether they're seen or not is another issue."

— Meg Ryan
"I think there's an ongoing effort involved in trying to get a bigger perspective, trying to let go of things that limit your capacity to love and be loved or your capacity to hear and to really speak."

— Meg Ryan
"I'm a sucker for a funny script. And then, as soon as I don't wanna be, one comes along and grabs me."

— Meg Ryan
"When I wear high heels I have a great vocabulary and I speak in paragraphs. I'm more eloquent. I plan to wear them more often."

— Meg Ryan
"Clearly romantic comedy is my franchise genre, I don't mind saying that, it's true. I love doing them and hopefully always will do them."

— Meg Ryan