Matthew McConaughey Net Worth:
$160 Million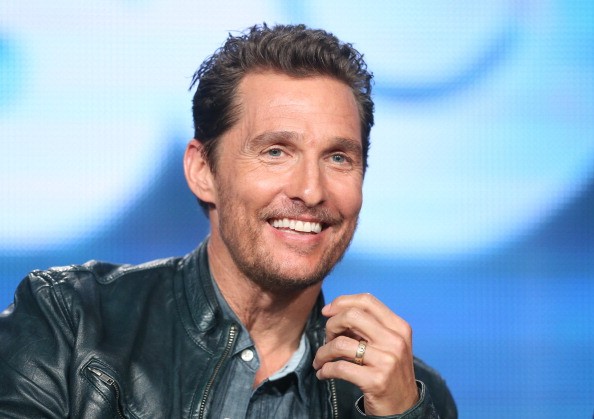 What are Matthew McConaughey's net worth and earnings?
Matthew McConaughey is an American actor and producer who has a net worth of $160 million. After a breakthrough role in Dazed and Confused, Matthew McConaughey became well-known for starring in a range of romantic comedies. Today, McConaughey is one of the most recognizable faces in Hollywood, and he was won a multitude of awards for his film performances in both comedic and dramatic roles.
Career
McConaughey started out with roles in television commercials, but his big break came in 1993 with a supporting role in Dazed and Confused. The role immediately made him a fan-favorite, and his line "All right all right all right" has since become an iconic moment in pop culture.
Personal Life
In 2006, McConaughey met his future wife, Camila Alves. Alves is a Brazilian-American model and fashion designer. In 2012, the couple was married. McConaughey and Alves have three children together, and the family currently lives in Austin, Texas. McConaughey is a Christian, and his wedding was a Catholic ceremony.
Quotes
"In whatever adulation you get, there's truth and there's not truth. And wherever they dog you, and they say it was horrible – there's truth and there's not truth. It's human nature to like to read the adulation more."

— Matthew McConaughey
"My wife and I don't compete. We know each other's preferences, and we work to provide those for each other. One will take over when the other is faced with something he or she dislikes. That's what friends do."

— Matthew McConaughey
"I like the city. I like the concrete. I like big business. I like being a CEO of my own company and having a lot of responsibilities. At the same time, when I can go off with a backpack or off on a surfboard or even off on a run somewhere in the woods – that's where I'm really happy."

— Matthew McConaughey
"The best advice comes from people who don't give advice."

— Matthew McConaughey
"I like quips. I like whiffs of cynicism and I think they can be witty. But I don't really know where wittiness is constructive."

— Matthew McConaughey