Alfre Woodard Net Worth:
$13 Million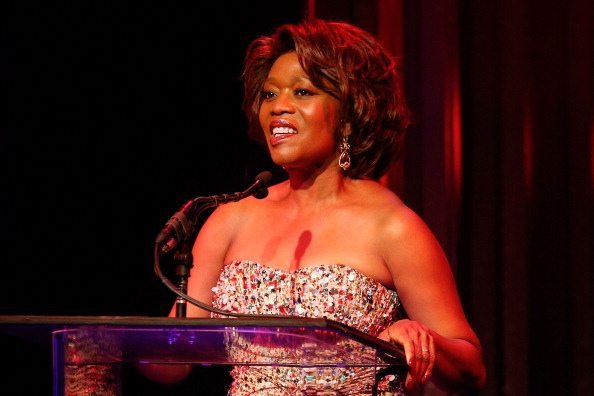 What is Alfre Woodard's net worth? Learn all about her earnings!
Alfre Woodard is an American actress, producer and activist who has a net worth of $13 million dollars. Alfre Woodard is known for her roles in such films as "Cross Creek," "Grand Canyon," "Heart and Souls," "Passion Fish," and "Clemency." On the small screen, she earned acclaim for her roles on "Hill Street Blues," "St. Elsewhere," "The Practice," and "Desperate Housewives," as well as for her performances in numerous television films, including "Miss Evers' Boys." Beyond acting, Woodard is known for her dedication to activism.
Career
Woodard began her acting career on stage, making her debut in 1974 at the Arena Stage in Washington, DC. Two years later, she moved to Los Angeles, California. Woodard had her breakthrough role in 1977, when she appeared in the off-Broadway play "For Colored Girls Who Have Considered Suicide When the Rainbow is Enuf." The following year, she made her feature film debut in the thriller "Remember My Name," and also had a leading role opposite Samuel L. Jackson in the television film "The Trial of the Moke." In 1979, Woodard was in another television film, "Freedom Road."
Personal Life
In 1983, Woodard wed writer Roderick Spencer; together, they have two children named Mavis and Duncan, and reside in Santa Monica, California.
Quotes
"Does my character hate Bree? Well, let's just put it this way. Bree hasn't seen the last of me. I gave that drunk gal a ride home a few episodes ago and she turned on me!"

— Alfre Woodard
"Television studios bet the farm on reality shows, where they didn't need any actors and movie studios had no plans for any quality movies that required the presence of me."

— Alfre Woodard
"I rather go to see a good play than be in one."

— Alfre Woodard
"As an adult (after college) and as an artist I thought about what was real, what sustained me – it was Christian Science. I was using that when I didn't know it. Saying yes to the Light and your better instinct."

— Alfre Woodard
"And I communed with many different faiths and even when I wanted to be rebellious I never did not believe in Him. I never believed the people who said God was destructive or punishing."

— Alfre Woodard