Guy Pearce Net Worth:
$25 Million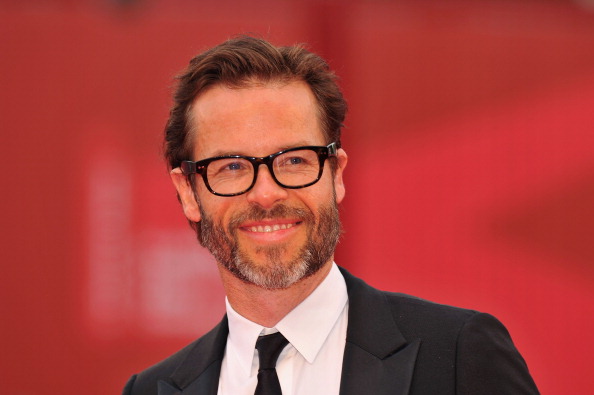 Guy Pearce

– Quick Facts

| | |
| --- | --- |
| Net Worth: | $25 Million |
| Date of birth: | October 5, 1967 (55 years old) |
| Gender: | Male |
| Profession: | Actor, Musician |
| Nationality: | Australian |
What is Guy Pearce's net worth? Learn all about his earnings!
Guy Pearce is a British-Australian actor and musician who has a net worth of $25 million dollars. Pearce was cast on the popular Australian soap opera "Neighbours" (1986–1989) just days after he took his final high school exams, and he went on to appear in the Australian television series "Home and Away" (1991) and "Snowy River: The McGregor Saga"(1994–1996). He began to gain international attention in the mid-1990s and starred in a wide range of critically and commercially successful films, including "The Adventures of Priscilla: Queen of the Desert" (1994), "L.A. Confidential" (1997), "Memento" (2000), and "The King's Speech" (2010). Guy also appeared in the HBO miniseries "Mildred Pierce" (2011), which earned him an Emmy. In 2012, Pearce began starring in Australian TV adaptations of Peter Temple's Jack Irish detective novels. Though he is mostly known for his acting work, Guy has also released two studio albums, 2014's "Broken Bones" and 2018's "The Nomad."
Career
Guy was cast on " Neighbours" in 1985 and played Mike Young on 496 episodes; he reportedly left the soap opera after producers objected to him playing Errol Flynn in a movie. He made his big screen debut in the 1990 film "Heaven Tonight" and followed it with "Hunting" (1991) and a 12-episode stint on the Australian soap opera "Home and Away." In 1993, "Flynn" (also known as "My Forgotten Man") premiered at the Cannes Film Festival, and though it was set for a theatrical release, Village Roadshow withdrew "Flynn" from release a week before it was scheduled to hit theaters due to a copyright dispute between director Frank Howson and his business partner. Pearce's next role was drag queen Adam Whitely/Felicia Jollygoodfellow in 1994's "The Adventures of Priscilla, Queen of the Desert," and that year he also began starring as Rob McGregor on "Snowy River: The McGregor Saga." Guy appeared on 65 episodes of the series and was nominated for a Logie Award for Most Popular Actor in 1996.
Personal Life
Guy married psychologist Kate Mestitz, his childhood sweetheart, on March 15, 1997, and the couple split up in 2015 after 18 years of marriage. Pearce then began a relationship with "Game of Thrones" actress Carice van Houten, and they welcomed son Monte on August 29, 2016. Guy is a fan of the Australian Football League's Geelong Football Club, and he has supported several charitable organizations, including the World Wildlife Fund, Save Our Sharks, and the Australia Zoo Wildlife Hospital.
Quotes
"Where do you even draw the line between genres?"

— Guy Pearce
"It's hard to pinpoint why all of a sudden a group of Australian films will be doing well and why they perhaps are better made than some from the past."

— Guy Pearce
"When I go to a movie, I'm always thrilled if I've seen an actor do something and I didn't realize until the end of the movie that that was that person. I love that."

— Guy Pearce
"I'm constantly trying to be as original as I can."

— Guy Pearce
"I think when people are repressing things, or burying things, that can manifest in all sorts of ways."

— Guy Pearce