Charlie Hunnam Net Worth:
$20 Million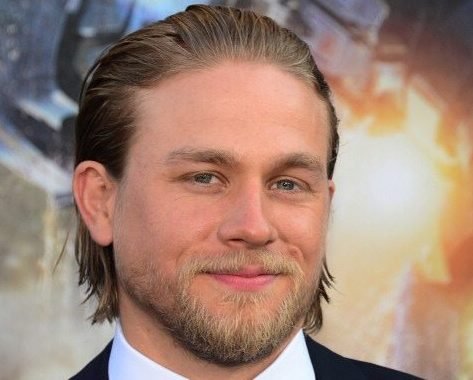 Charlie Hunnam

– Quick Facts

| | |
| --- | --- |
| Net Worth: | $20 Million |
| Date of birth: | April 10, 1980 (43 years old) |
| Gender: | Male |
| Profession: | Actor, Screenwriter |
| Nationality: | British |
What is Charlie Hunnam's net worth? Learn all about his earnings!
Charlie Hunnam Net Worth: Charlie Hunnam is an English actor and screenwriter who has a net worth of $20 million. He is best known for playing biker Jax Teller on the FX series "Sons of Anarchy," a role that earned him several award nominations. Hunnam has also starred on "Queer as Folk" and "Undeclared" and had the leading role in 2002's "Nicholas Nickleby" and 2017's "King Arthur: Legend of the Sword." Though Charlie is mostly known for his acting work, he sold his screenplay, "Vlad," to Summit Entertainment and Brad Pitt's Plan B Studios shortly before landing his role on "Sons of Anarchy."
Career
Career: At the age of 17, Hunnam was discovered by a production manager for children's show "Byker Grove" while buying shoes at JD Sports. He appeared in 3 episodes of the show, then briefly tried modeling; he did 2 modeling jobs (for Wall's ice cream and Kangol caps), then told the agency that he no longer wanted to model. Since the modeling agency also represented actors, Charlie asked them to send him on auditions and ended up booking a role on Channel 4's "Queer as Folk" on his first audition. Hunnam played rebellious 15-year-old student Nathan Maloney on 10 episodes of "Queer as Folk," then appeared in his first film, 1999's "Whatever Happened to Harold Smith?" Charlie moved to the United States and booked a 3-episode stint on the WB's "Young Americans" (2000) before appearing in all 17 episodes of Fox's "Undeclared" (2001-2002), which was created by Judd Apatow and also starred Jay Baruchel, Seth Rogen, and Loudon Wainwright. In 2012, "Undeclared" came in at #16 on "Entertainment Weekly" magazine's "25 Best Cult TV Shows from the Past 25 Years" list.
Personal Life
Personal Life: Charlie married actress Katharine Towne in 1999 after dating her for just 3 weeks; he met her when they were both auditioning for "Dawson's Creek," and they divorced in 2002. Hunnam began a relationship with artist Morgana McNelis in 2005, and in 2016, Charlie had to publicly ask his fans to leave McNelis alone after some of them began attacking her online.
Quotes
"I'm happy being an actor, it's what I have always wanted to do. I'm just lucky I got to do it so early."

— Charlie Hunnam
"I was a slightly melancholy child and I think films were a way of escaping for me."

— Charlie Hunnam
"I do try not to dwell on the past too much, because I have a tendency to do that, and as I've gotten older, I've gotten very good at distancing myself from shoulda, woulda, coulda."

— Charlie Hunnam
"In particular, the film 'Excalibur' was definitely one of those films that was instrumental in me realizing that I wanted to become an actor."

— Charlie Hunnam
"Good roles are hard to come by, and whether they're a few lines or a lead, you snap 'em up when they come along."

— Charlie Hunnam