Alan Thicke Net Worth:
$40 Million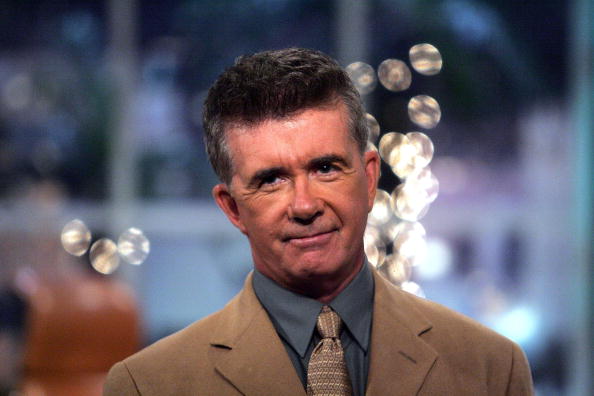 Alan Thicke

– Quick Facts

| | |
| --- | --- |
| Net Worth: | $40 Million |
| Date of birth: | March 1, 1947 – December 13, 2016 (69 years old) |
| Gender: | Male |
| Profession: | Actor, Comedian, Composer, Master of Ceremonies, Musician, Presenter, Screenwriter, Songwriter, Television Producer, Writer |
| Nationality: | Canadian |
What are Alan Thicke's net worth and earnings?
Alan Thicke net worth: Alan Thicke was a Canadian actor, songwriter and talk show host who had a net worth of $40 million at the time of his death. He was perhaps best known for playing Dr. Jason Seaver in the '80s sitcom "Growing Pains", but he was also a highly successful theme song writer and real estate investor. According to legend, Alan made more money during his career off theme songs than he did acting. Alan wrote and produced the theme song to "Diff'rent Strokes", "The Facts of Life" and the original theme to "Wheel of Fortune". Alan is also notable for being the father of singer Robin Thicke.
Career
Early Career: He started his career as a game show host on the Canadian show, "First Impressions", in the 1970s and continued on the prime-time celebrity game show, "Animal Crack-Ups" in the late '80s. Thicke was hired as a producer and head of the writing staff on "Fernwood 2 Night", a talk show based on characters from "Mary Harman, Mary Hartman." In the late 1970s, Thicke was a frequent guest on the popular daytime talk show on Canadian TV, "The Alan Hamel Show."
Personal Life
Personal Life: Thicke dated 17-year-old Kristy Swanson in 1987, when he was 40 years old. They were engaged but never married. Thicke was married three times, first to Gloria Loring from "Days of Our Lives", then Gina Tolleson (a former Miss World contestant) and most recently to Tanya Callau, who is also a former model. The couple was married from 2005 until his death. With his first wife, he had two sons, Brennan and singer Robin Thicke (both boys entered the entertainment business), and another son named Carter with his second wife.
Quotes
"And introduce an element of cynicism and darkness into it and just realize that we're all vulnerable. We are humans. There is a finite end to this life and we're all going to face it and a little silliness can help."

— Alan Thicke
"I'm not doing anything Jack Nicholson turned down. Any part that required a character distanced from myself would have been a reach. But the one thing I've always done well at, and I'm most devoted to, is my children."

— Alan Thicke
"If one tends to be a humorous person and you have a sense of humor the rest of your life then you can certainly lighten the load, I think, by bringing that to your trials and tribulations. It's easy to have a sense of humor when everything is going well."

— Alan Thicke
"My advice to Robin is listen to your heart, do what you feel. Follow your heart in love and marriage as you would in careers, and you'll be fine. Robin has a great heart. He's a fabulous father."

— Alan Thicke
"My advice, it's get involved in any and every aspect of the business that affords itself to you."

— Alan Thicke