Tobey Maguire Net Worth:
$75 Million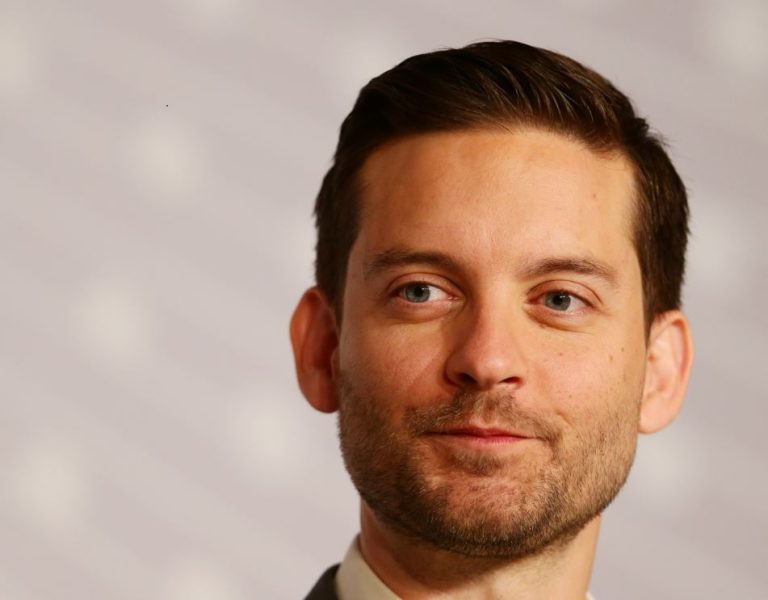 Tobey Maguire

– Quick Facts

| | |
| --- | --- |
| Net Worth: | $75 Million |
| Date of birth: | June 27, 1975 (48 years old) |
| Gender: | Male |
| Profession: | Actor, Film Producer |
| Nationality: | American |
What are Tobey Maguire's net worth and earnings?
Tobey Maguire is an American actor and film producer who has a net worth of $75 million. Maguire is probably best known for playing Spider-Man in three blockbuster films starting in 2002. The three Spider-Man films from director Sam Raimi were a precursor to the current trend towards blockbuster films based on superhero comic book characters. The first Spider-Man film alone had a box office take of more than $820 million, while Spider-Man 2 took in $784 million, and Spider-Man 3 grossed the most of the series with $890 million.
Career
Maguire's acting career began back in 1989 when he was just 14 years old. For the next several years, his boyish appearance led him to specialize in significantly younger roles, including in a variety of television commercials as well as programs like Walker, Texas Ranger, Roseanne, and the short-lived FOX TV series Great Scott! During this early part of his career, Maguire became friends with a young actor named Leonardo DiCaprio, and the two formed a kind of professional pact to help each other get work. This pact paid big dividends for Maguire, starting with a guest spot on the 1990 TV series Parenthood on which DiCaprio had a starring role. A similar casting dynamic recurred in the 1993 film This Boy's Life.
Personal Life
In 2003 Maguire met jewelry designer Jennifer Meyer on the set of Seabiscuit. They got married in 2007, divorcing after almost a decade of marriage. The couple has two children, one son and one daughter. The other major development of Maguire's personal life happened in 2004, when he discovered a knack for tournament poker, becoming a protege of professional player Daniel Negreanu and winning money at several events, even competing in televised World Series of Poker championships as well as the notorious high-stakes games organized by Molly Bloom in the mid-2000s. If you've seen the fictionalized film version of these games in the 2017 film Molly's Game you might be familiar with some of Maguire's behavior during these games, since the character played by Michael Cera is reportedly based in part on him among other famous regular players of Bloom's games.
Quotes
"I started working around eigth grade. I remember doing a Doritos commercial where there were four days in a row of eating them, and I will tell you, I have not eaten many Doritos since."

— Tobey Maguire
"I might have some character traits that some might see as innocence or naive. That's because I discovered peace and happiness in my soul. And with this knowledge, I also see the beauty of human life."

— Tobey Maguire
"I'll go do films for three or four months and then I can't wait to go home to LA. And I complain about LA left and right, but then I always end up wanting to go home, you know?"

— Tobey Maguire
"I'm so critical of my own work that it's difficult for me to disassociate myself and watch it as an audience."

— Tobey Maguire
"You live for those really great scenes where you almost feel that the film has gone beyond what was printed on the script pages and been raised to another level."

— Tobey Maguire