Stevie Nicks Net Worth:
$90 Million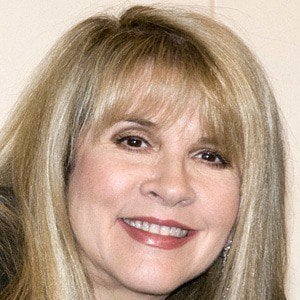 Stevie Nicks

– Quick Facts

| | |
| --- | --- |
| Net Worth: | $90 Million |
| Date of birth: | May 26, 1948 (75 years old) |
| Gender: | Female |
| Profession: | Rock Singer |
| Nationality: | — |
Stevie was born May 26, 1948 in Phoenix, Arizona, U.S. This talented singer and songwriter is mostly known through the work with band Fleetwood Mac but also some of her solo albums were very successful. Her first music project was duo Buckingham Nicks, which she formed together with Lindsey Buckingham. Nicks is divorced. Her only husband was Kim Anderson. In 2014, she'ss release her latest studio album so far: 24 Karat Gold: Songs From the Vault.
Career
Stevie Nicks has had an inspiring career path. Though she once wanted to be a teacher; she soon realised that music was her destiny and went on the path of discovering it.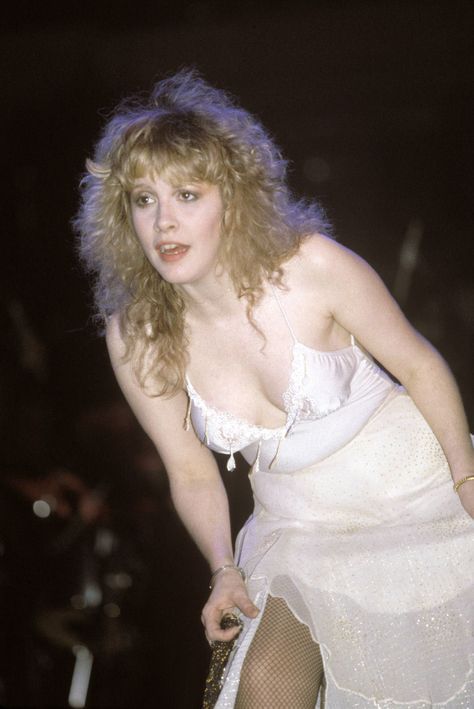 Personal Life
Stevie has been married once to Kim Anderson whom she divorced just after eight months of marriage.
Quotes
"Rock and menopause do not mix. It is not good, it sucks and every day I fight it to the death, or, at the very least, not let it take me over."

— Stevie Nicks
"If you want to find somebody and you want to be married and you want to have children, don't make it a rock star."

— Stevie Nicks
"It was my 16th birthday – my mom and dad gave me my Goya classical guitar that day. I sat down, wrote this song, and I just knew that that was the only thing I could ever really do – write songs and sing them to people."

— Stevie Nicks
"Prince and I were just friends. I think he would have been happy to have had a relationship."

— Stevie Nicks
"I had Botox and I hated it. For four long months, I looked like a different person."

— Stevie Nicks