Stacey Dash Net Worth:
$100 Thousand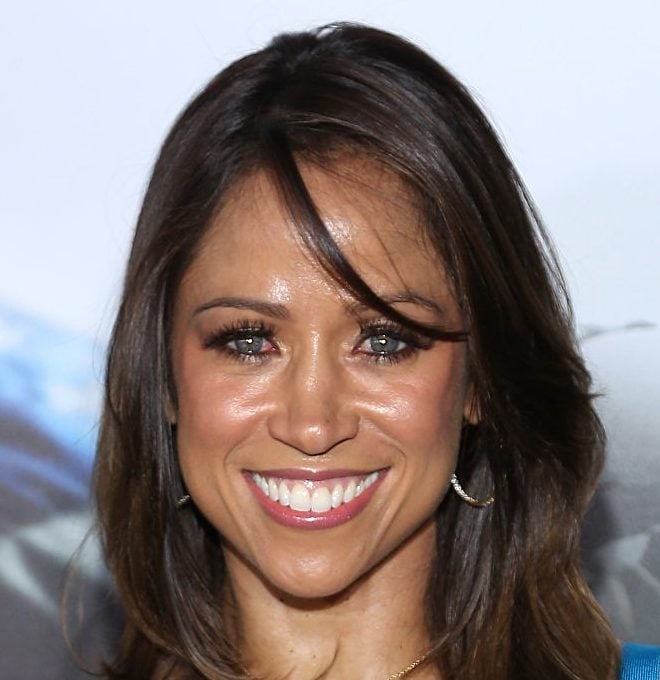 Stacey Dash

– Quick Facts

| | |
| --- | --- |
| Net Worth: | $100 Thousand |
| Date of birth: | January 20, 1967 (56 years old) |
| Gender: | Female |
| Profession: | Actor |
| Nationality: | American |
Stacey was born January 20, 1967 in Bronx, New York. She has African American, Barbadian, and Mexican ancestry. She started her cmovie career in late eighties and early nineties with many roles that included showing her gorgeous body measurements with a little on or even no clothes on. That includes Tennessee Nights, Illegal in Blue, and other. In 2014, she will be starring as Dr. Annie Jones in movie Lap Dance.
Career
Early Career: Stacey made her television debut in the NBC crime drama "Farrell: For the People" starring Valerie Harper and Ed O'Neill in 1982. It unfortunately did not make it past the pilot episode. Stacey then appeared on "The Cosby Show" in 1985, marking her first notable appearance when she played Michelle in the episode "Denise's Friend." In 1988 she had a recurring role on "St. Elsewhere." Dash's first major movie role was in the Richard Pryor comedy "Moving" in 1988.
Personal Life
Personal Life: Stacey has two children. She had her son Austin (b. 1991) with singer Christopher Williams. Dash married producer Brian Lovell on July 16, 1999. They divorced a few years later. From 2005-2006, she was married to British CEO and executive James Maby. The couple had a daughter, Lola (b. 2003.) Dash married actor Emmanuel Xuereb in 2007 and they got divorced in September 2011.
Quotes
"The school system has become a part of this huge government machine, governed by people who aren't close to the situation. That's why I'm a Republican. I believe in small government."

— Stacey Dash
"Either we want to have segregation or integration. And if we don't want segregation, then we need to get rid of channels like BET and the BET Awards and the Image Awards, where you're only awarded if you're black."

— Stacey Dash
"I went to my last three years of high school in New Jersey. I just wanted to act, you know?"

— Stacey Dash
"When you get stuff for free, you have no self-worth."

— Stacey Dash
"Hollywood pushes a liberal agenda to the rest of the country. And, whether we like it or not, Hollywood dictates the culture of the country."

— Stacey Dash