Noomi Rapace Net Worth:
$20 Million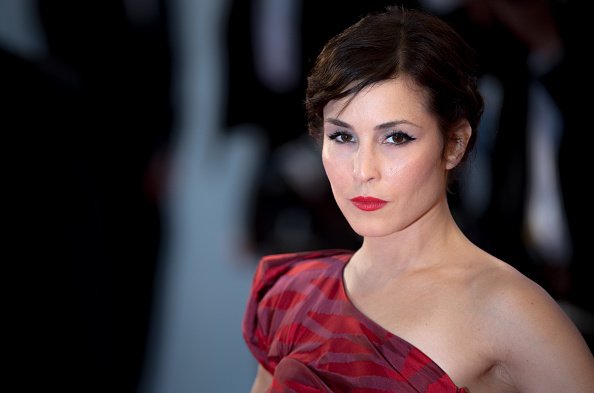 Noomi Rapace

– Quick Facts

| | |
| --- | --- |
| Net Worth: | $20 Million |
| Date of birth: | December 28, 1979 (43 years old) |
| Gender: | Female |
| Profession: | Actor |
| Nationality: | Swedish |
What is Noomi Rapace's net worth? Learn all about her earnings!
Noomi Rapace is a Swedish actress who has a net worth of $20 million. Noomi Rapace achieved international fame with her portrayal of Lisbeth Salander in the Swedish/Danish film adaptations of the Millennium series: "The Girl with the Dragon Tattoo," "The Girl Who Played with Fire" and "The Girl Who Kicked the Hornets' Nest." She is also known for playing Leena in "Beyond," Anna in "The Monitor", Madame Simza Heron in "Sherlock Holmes: A Game of Shadows," Dr. Elizabeth Shaw in "Prometheus," and "Beatrice in Dead Man Down."
Career
After her exposure to film as a child, Rapace decided to pursue a career in acting. At the age of 15, she enrolled in a theatre school in Stockholm. In 1996, she made her television debut as the part of Lucinda Gonzales in the soap series, "Tre kronor." She then continued her studies at the acting school Skara Skolscen from 1998 to 1999. She then began taking a number of theater roles at Orioteatern, Teater Galeasen, Stockholms stadsteater, and the Royal Dramatic Theatre, all in Stockholm.
Personal Life
In 2001, Rapace married Swedish actress Ola Norell. Upon marrying, the couple decided to both take the surname Rapace, as it means "bird of prey" in French and Italian. They had a son together in 2003. In 2010, they filed for divorce, which was finalized a year later.
Quotes
"It's better to not be afraid of things and not avoid things."

— Noomi Rapace
"I want to explore more sides of humanity and myself. That's what acting is about."

— Noomi Rapace
"In Sweden everybody has this perfect surface. Everyone's very polite and controls their feelings."

— Noomi Rapace
"So I kind of lost track for a while, then I came back, I pulled myself together and I decided when I was 15 that I'm going to get sober and I'm going to become an actress."

— Noomi Rapace
"I think Stieg Larsson was pretty brave. He wanted to bring up things that we don't like to talk about, or like to ignore."

— Noomi Rapace