Ross Mathews Net Worth:
$2 Million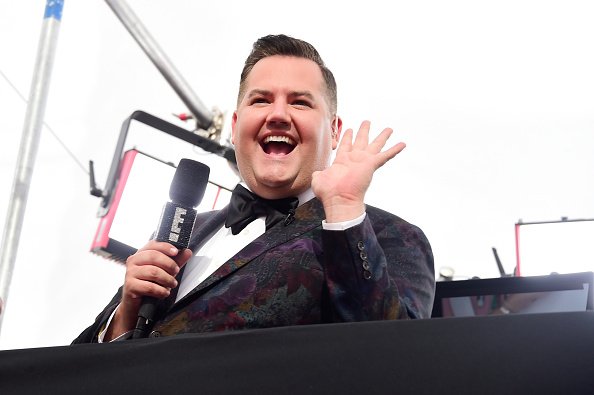 What are Ross Mathews' net worth and earnings?
Ross Mathews is a television personality who has a net worth of $2 million. Ross Mathews has earned his net worth through his many television appearances as commentator, host, panelist and more. Mathews began his career with the Tonight Show with Jay Leno, as an intern and has since covered the Winter Olympics, the Academy Awards and many more television broadcasts. He has also made appearances on the daytime soap opera "Days of Our Lives."
Career
Mathews's first gig in college came in 2001 when he became an intern on "The Tonight Show with Jay Leno," where he quickly came out from behind the camera and gained a large following and popularity amongst fans of the show. He gained the nickname "Ross the Intern." Mathews became a correspondent for the show after five years and held that position from 2006 to 2013.
Personal Life
Ross is openly gay and was in a relationship with stylist Salvador Camarena from 2008 to 2018. Mathews announced his engagement to educational administrator Dr. Wellinthon Garcia on February 23, 2021.
Quotes
"I'll talk to Howard Stern about anything. I listen to him every day. I love him. When you go on his show, you kind of have to be an open book."

— Ross Mathews
"I learned from my father how to swear right and how to string it together for optimum effect/affect. I use it like karate. I bring it out when it's needed."

— Ross Mathews
"If you want to succeed at any job, make yourself invaluable. Go the extra mile; make them never be able to imagine what life without you there would be like."

— Ross Mathews
"People should never apologize for who they are, and they should never hide who they are. Hating yourself is so 2011."

— Ross Mathews
"Celebrities know I'm not looking for a 'gotcha' moment. I don't want to be Barbara Walters who you come to when you first check out of rehab. I want to be the person who brings a superfan from Iowa to meet you because we love you."

— Ross Mathews