Liam Neeson Net Worth:
$145 Million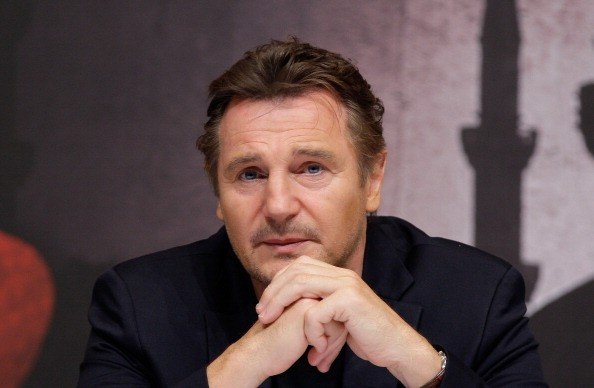 Liam Neeson

– Quick Facts

| | |
| --- | --- |
| Net Worth: | $145 Million |
| Date of birth: | June 7, 1952 (71 years old) |
| Gender: | Male |
| Profession: | Actor, Voice Actor |
| Nationality: | American |
How much is Liam Neeson worth?
Liam Neeson is an Irish actor who has a net worth of $145 million. Neeson has appeared in more than 90 films, and some of his most well-known acting roles include Oskar Schindler in "Schindler's List" (1993), Qui-Gon Jinn in "Star Wars: Episode I – The Phantom Menace" (1999), Henri Ducard/Ra's al Ghul in "Batman Begins" (2005), and Bryan Mills in "Taken" (2008).  Neeson has won several awards for his work and earned an Academy Award nomination for his role in "Schindler's List."
Career
Liam joined Belfast's Lyric Players' Theatre in 1976 and made his film debut in 1978's "Pilgrim's Progress," which is based on a Christian allegory. Also in 1978, Neeson moved to Dublin, where he appeared in plays at the Project Arts Centre and the Abbey Theatre. In 1980, he was cast as Sir Gawain in "Excalibur," and after filming was completed, he moved to London, where he filmed "The Bounty" (1984) and "The Mission" (1986) as well as the miniseries "Ellis Island" (1984) and "A Woman of Substance" (1985). Neeson guest-starred on "Miami Vice" in 1986 and moved to Hollywood the following year, starring in "Suspect" with Cher and Dennis Quaid. He followed his critically-acclaimed performance with roles in 1988's "The Dead Pool" (the fifth movie in the "Dirty Harry" franchise) and 1990's "Darkman." In 1993, he made his Broadway debut in "Anna Christie," co-starring with Natasha Richardson, his future wife. Stephen Spielberg saw his Tony-nominated performance and offered Liam the lead role in "Schindler's List," a film that went on to win more than 80 awards.
Personal Life
Neeson dated Helen Mirren for 4 years after meeting her on the set of 1981's "Excalibur." Liam married Natasha Richardson on July 3, 1994, and they welcomed 2 sons: Micheál (born in 1995) and Daniel (born in 1996). Sadly, Natasha passed away from an epidural hematoma in 2009 after a skiing accident; Liam donated her organs, and Micheál changed his last name to Richardson to honor his late mother.
Quotes
"I'm trying to be a comedian, you know?"

— Liam Neeson
"I think if you're the son or daughter of successful actors and actresses, it's a double pressure. More is expected of you."

— Liam Neeson
"I'm not the kind of actor that would know what my character had for breakfast last Tuesday."

— Liam Neeson
"People ask me if I ever feel outside the Hollywood loop, and I never do, because both of us do a lot of theatre, so it's great for New York and it's also half-way between Europe and the west coast, so it's the best of both worlds."

— Liam Neeson
"I'm very much a homebody."

— Liam Neeson