William Hurt Net Worth:
$8 Million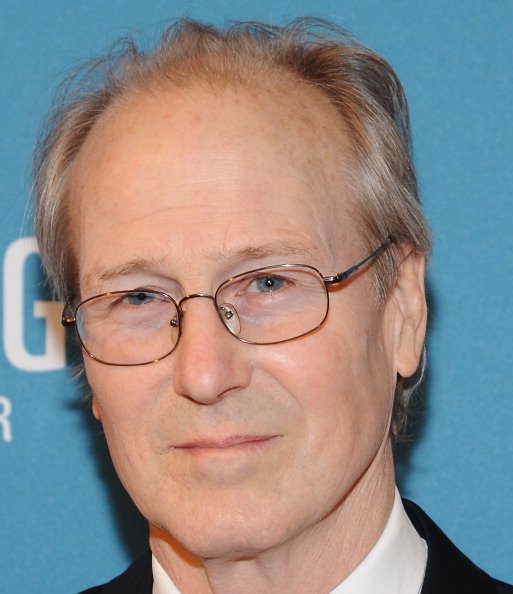 William Hurt

– Quick Facts

| | |
| --- | --- |
| Net Worth: | $8 Million |
| Date of birth: | March 20, 1950 – March 13, 2022 (71 years old) |
| Gender: | Male |
| Profession: | Actor, Voice Actor |
| Nationality: | American |
How much is William Hurt worth?
William Hurt was an American actor and producer who had a net worth of $8 million at the time of his death. Hurt earned a Golden Globe nomination for his first film, 1980's "Altered States," and he won an Academy Award for his performance in 1985's "Kiss of the Spider Woman." William has more than 100 acting credits to his name, including the films "Children of a Lesser God" (1986), "Broadcast News" (1987), "The Accidental Tourist" (1988), "A History of Violence" (2005), and "Into the Wild" (2007), the television series "Damages" (2009), "Goliath" (2016–2021), and "Condor" (2018–2020), and the TV movie "Too Big to Fail" (2011).
Career
William began his career onstage, and he joined the Circle Repertory Company in 1977. That year he also guest-starred on "Kojak" and appeared in the miniseries "The Best of Families," and in 1980, he played Professor Edward Jessup in the science-fiction movie "Altered States." Hurt then appeared in 1981's "Eyewitness" and "Body Heat" and 1983's "The Big Chill" and "Gorky Park." In 1985, he starred as Luis Alberto Molina in "Kiss of the Spider Woman," which earned him several awards, including an Oscar and a Bafta, and he received Academy Award nominations for playing James Leeds in 1986's "Children of a Lesser God" and Tom Grunick in 1987's "Broadcast News." William appeared in the films "The Accidental Tourist" (1988), "I Love You to Death" (1990), "Alice" (1990), "Until the End of the World" (1991), "Mr. Wonderful" (1993), and "Trial by Jury" (1994), and he earned a Chicago Film Critics Association Award nomination for 1991's "The Doctor." He portrayed Edward Fairfax Rochester in 1996's "Jane Eyre" and Professor John Robinson in 1998's "Lost in Space," then he played Duke Leto I Atreides in the 2000 miniseries "Frank Herbert's Dune." In 2001, Hurt appeared in Steven Spielberg's "A.I. Artificial Intelligence" and the TV movies "The Flamingo Rising" and "Varian's War," then he played Angus Tuck in 2002's "Tuck Everlasting" and Richie Cusack in 2005's "A History of Violence," which earned him his fourth Academy Award nomination.
Personal Life
William married actress Mary Beth Supinger on December 2, 1971, and they divorced in late 1982. During the marriage, Hurt began an affair with Sandra Jennings, and she gave birth to his son, Alex, in 1983. After William and Mary Beth divorced, he and Sandra moved to South Carolina (which recognizes common-law marriages), and after they split up, Jennings sued Hurt in New York in an attempt to get the state to recognize the relationship as a common-law marriage. The court ruled in William's favor because New York didn't recognize common-law marriage and was unwilling to recognize one that took place in a different state. Hurt later dated his "Children of a Lesser God" co-star Marlee Matlin, and when she won an Academy Award for the film (which was Matlin's first movie) in 1987, he reportedly asked her, "What makes you think you deserve it? There are hundreds of actors who have worked for years for the recognition you just got handed to you." In her autobiography, "I'll Scream Later," Marlee revealed that Hurt physically abused and raped her during the relationship and that she left him after a fight that she has described as the scariest experience of her life.
Quotes
"Celebrity is a pathological sickness of the culture. Narcissists on screen being consumed by narcissists off-screen."

— William Hurt
"Every single second of extra time to work with other actors has definitely always, for me, paid off for the film. For the project. Every single extra heartbeat you could get, mutually considering the scene, was of benefit."

— William Hurt
"I like to work. I'm glad; I'm privileged to have work."

— William Hurt
"I'm an actor. I play roles in films and theaters. I don't act out, and I don't play people."

— William Hurt
"I demand minimal for paid rehearsal and not always six weeks either."

— William Hurt