Willem Dafoe Net Worth:
$40 Million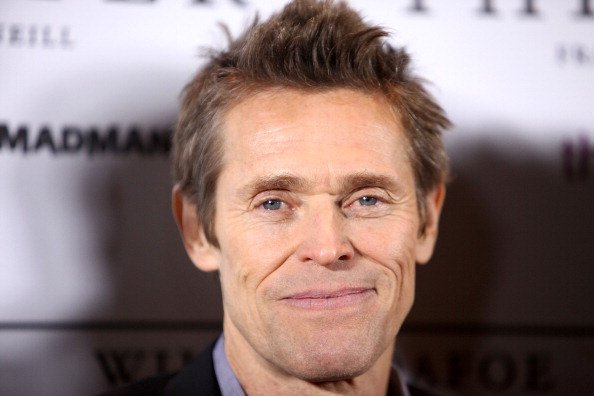 Willem Dafoe

– Quick Facts

| | |
| --- | --- |
| Net Worth: | $40 Million |
| Date of birth: | July 22, 1955 (68 years old) |
| Gender: | Male |
| Profession: | Actor, Model, Voice Actor |
| Nationality: | American |
What are Willem Dafoe's net worth and earnings?
Willem Dafoe is an actor, best known for his performances in such films as "To Live and Die in L.A.," "Platoon," "The Last Temptation of Christ," "Shadow of the Vampire," "Spider-Man," and "The Florida Project."As of this writing, Willem Dafoe's net worth is $40 million.
Career
Willem Dafoe was born on July 22, 1955 in Appleton, Wisconsin as one of eight children of Muriel and William. He is of Scottish, French, English, Irish, and German descent. As a teen, Dafoe went to Appleton East High School. Later, he studied drama at the University of Wisconsin – Milwaukee. Dafoe left college after a year-and-a-half to join the experimental theater group Theatre X in Milwaukee. Subsequently, in 1976, he moved to New York City, where he apprenticed under avant-garde theater director Richard Schechner, founder of The Performance Group. From The Performance Group, Dafoe co-founded The Wooster Group alongside Elizabeth LeCompte, Jim Clayburgh, and others.
Personal Life
Dafoe started dating experimental theater director Elizabeth LeCompte in 1977. They had a son, Jack, in 1982. The couple separated in 2004 having never married. Subsequently, Dafoe wed Italian filmmaker and actress Giada Colagrande in March of 2005. The two divide their time living in Rome, Los Angeles, and New York City.
Quotes
"I was born William. My father was William. I came from a big family, I hated being called Billy. Willem's a nickname; it's a Dutch name, very common in the Netherlands."

— Willem Dafoe
"I try to do as many of my own stunts as possible. If you keep on taking yourself out of the role you play, you lose the thread of the character."

— Willem Dafoe
"Plenty of bad movies are very successful, and plenty of good movies are not. And distribution is so crazy, some films won't even get their day in court."

— Willem Dafoe
"When you work on anything, you want to find the range of impulses – which ones get portrayed is another question, but you want to have that complexity and that fullness, even if you're playing a cartoon character."

— Willem Dafoe
"I do know that I like to play characters that are sometimes a little on the outside – that's because it feels kind of romantic and sexier to me. I really think they are the people that we learn lessons from."

— Willem Dafoe