Whitney Cummings Net Worth:
$30 Million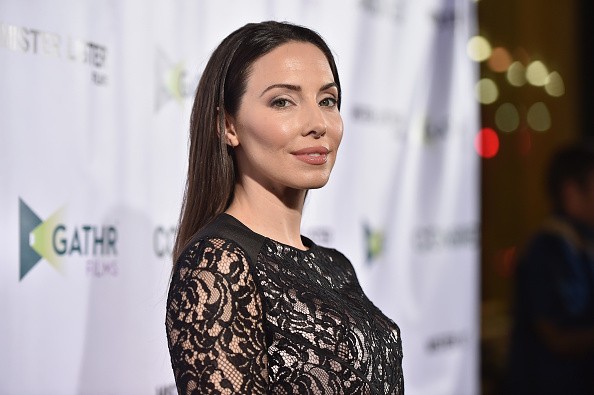 What are Whitney Cummings' net worth and earnings?
Whitney Cummings net worth and Salary: Whitney Cummings is a model, comedian, actress, writer and producer who has a net worth of $30 million. As an actress she is probably best-known for starring in "Whitney" from 2011 to 2013. As a producer, she earned a fortune thanks to the success (mainly via syndication royalties) of the series she co-created "2 Broke Girls" which ran from 2011 to 2017.
Career
Career: She developed a love for comedy and started doing stand up in lots of clubs around the Los Angeles area, where she was discovered by MTV producers and was cast in what would be her breakout role in Ashton Kutcher's "Punk'd" in 2004. Later that year, she starred in a low budget thriller called EMR, which screened at Cannes. Meanwhile, she was enjoying moderate success as a stand up comedian. In 2007, Variety named her to their list of 10 Comics to Watch. In 2008, Cummings tried out for the San Francisco audition of "Last Comic Standing" but she didn't pass the showcase round. In 2008, Cummings appeared on "The Tony Rock Project" and the romantic comedy "Made of Honor." Around this time, Cummings began appearing as a regular roundtable guest on E! Network's "Chelsea Lately." She appeared until the conclusion of the show in 2014. In 2008, Cummings was named one of 12 Rising Stars of Comedy by Entertainment Weekly.
Quotes
"We're socially constructed to hide our flaws, and that breeds pain for a lot of people."

— Whitney Cummings
"For writing stand-up, I have to have a little bit of anger and frustration to be motivated to do it. Stand-up, for me, comes from kind of a hostile engine."

— Whitney Cummings
"Saying women aren't funny is now like saying Asians can't drive or saying black people have bad credit. It's just really, like, so obsolete."

— Whitney Cummings
"I wrote a 'Lenny Letter' on a whim, and it felt indulgent, but people came up to me with tears in their eyes saying, 'Thank you.' There's so much shame about mental illness in our country and so many stereotypes about women being 'crazy' or 'psycho.'"

— Whitney Cummings
"For me, my body image struggle started very young. All that I heard from my mother, my aunts, and my mom's friends was, 'I gotta lose five pounds.' At 5 years old, I learned a size 2 is not thin enough. It was, 'Don't eat carbs! Don't eat sugar! Drink Diet Coke! You always diet!' So that was engrained in my brain at a very early age."

— Whitney Cummings