Tom Berenger Net Worth:
$4 Million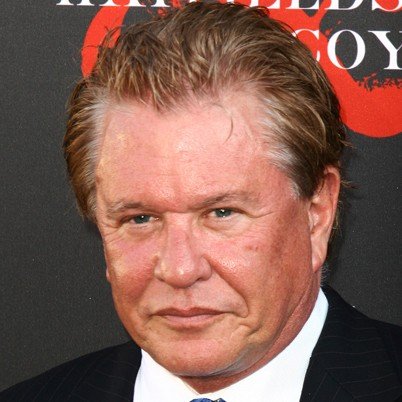 What is Tom Berenger's net worth? Learn all about his earnings!
Tom Berenger is an American actor who has a net worth of $4 million. Tom Berenger is best known for his performances in such films as "Platoon," "The Big Chill," "The Field," "Gettysburg," and "One Man's Hero." He is also well known for his roles in the "Major League" and "Sniper" film series. On television, Berenger's credits have included the soap opera "One Life to Live," the drama series "October Road," and the Western miniseries "Hatfields & McCoys."
Career
In 1977, Berenger made his film debut with a bit part in the supernatural horror film "The Sentinel." The same year, he played the killer of the lead character in the crime drama "Looking for Mr. Goodbar." Berenger had his first pair of starring roles in 1978, both in romantic dramas: "Rush It" and "In Praise of Older Women." He had another starring role the next year in the Western film prequel "Butch and Sundance: The Early Days," in which he played a young Butch Cassidy. Berenger continued to land leading roles in a number of high-profile films over the subsequent years. In 1980, he starred alongside Christopher Walken in "The Dogs of War," and in 1983, starred alongside Glenn Close, Jeff Goldblum, William Hurt, Kevin Kline, and Mary Kay Place in the acclaimed dramedy "The Big Chill." Berenger next starred in the musical drama "Eddie and the Cruisers"; the erotic thriller "Fear City"; and the comedy Western "Rustlers' Rhapsody." He also appeared in the Italian film "Beyond the Door."
Personal Life
Berenger has been married and divorced multiple times. His first marriage was to Barbara Wilson from 1976 to 1984; they had two children named Allison and Patrick. Next, Berenger wed Lisa Williams in 1986, and had three daughters named Chelsea, Chloe, and Shiloh. The couple divorced in 1997. Berenger subsequently married Patricia Alvaran, with whom he had a daughter named Scout; they divorced in 2011. The next year, he married Laura Moretti.
Quotes
"I wrote a script. I actually enjoyed writing it more than acting. It's about the Irish rebellion of 1920, which is a fascinating period and place for me."

— Tom Berenger
"I didn't know how to go about preparing for the part of someone who can't remember who he is. The frustration angle is written in, but there's also this incredible passive state."

— Tom Berenger
"These days, you can do a TV series for five years and all of a sudden be on top of the business. Features don't even run in theaters very long anymore before going right to television."

— Tom Berenger
"To people outside, they think, Gee, that's great. You get to go here and there. The other side of that is our expression, This is location, not vacation."

— Tom Berenger
"I got to talking to an old actor, and he had a bunch of stories about the Rough Riders."

— Tom Berenger