Skeet Ulrich Net Worth:
$5 Million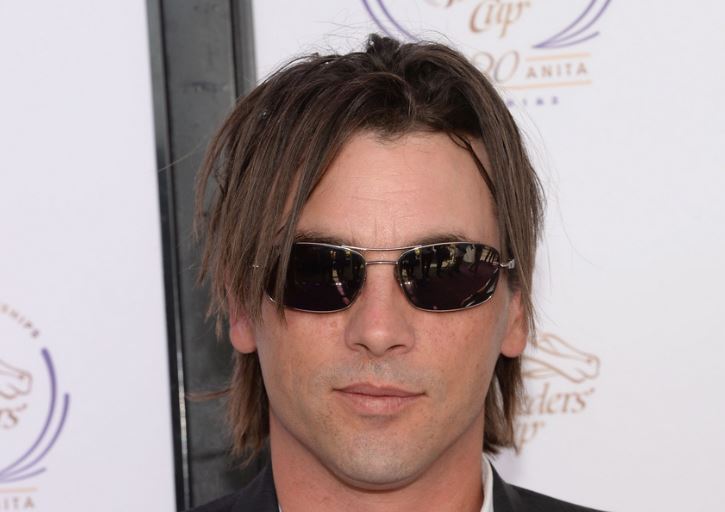 Skeet Ulrich

– Quick Facts

| | |
| --- | --- |
| Net Worth: | $5 Million |
| Date of birth: | January 20, 1970 (53 years old) |
| Gender: | Male |
| Profession: | Actor |
| Nationality: | American |
What is Skeet Ulrich's net worth? Learn all about his earnings!
Skeet Ulrich Net Worth: Skeet Ulrich is an American actor, director, and producer who has a net worth of $5 million. Ulrich is known for appearing in movies like "The Craft" (1996), "Scream" (1996), "As Good as It Gets" (1997), and "Escape Room" (2018), and he played Jake Green on the CBS series "Jericho" (2006–2008), Det. Rex Winters on NBC's "Law & Order: LA" (2010–2011), and FP Jones on The CW's "Riverdale" (2017–2021). He also directed the 2018 short film "The Girl on the Roof," and he produced and starred in the 2013 short film "Point Mugu."
Career
Career: Ulrich was an extra in "Weekend at Bernie's" (1989), "Chattahoochee" (1990), and "Everybody Wins" (1990), and he had an uncredited role as a thug in 1990's "Teenage Mutant Ninja Turtles." He became an apprentice at the Atlantic Theater Company, and while performing with the theatre company, he caught the attention of director Stacy Cochran, who cast him in the anthology series "CBS Schoolbreak Special" in 1994. Skeet rose to fame in 1996 after playing Chris Hooker in the supernatural horror film "The Craft" and Billy Loomis in the Wes Craven slasher "Scream," which grossed $173 million at the box office. That year he also appeared in the films "Last Dance," "Boys," and "Albino Alligator." In 1997, Ulrich co-starred with Jack Nicholson and Helen Hunt in "As Good as It Gets," which grossed $314.1 million and earned an Academy Award nomination for Best Picture. He ended the 1990s with prominent roles in the TV movie "A Soldier's Sweetheart" (1998) and the films "The Newton Boys" (1998), "Chill Factor" (1999), and "Ride with the Devil" (1999).
Personal Life
Personal Life: Skeet married actress Georgina Cates on October 5, 1997, and they welcomed twins Jakob Dylan and Naiia Rose Ulrich on March 9, 2001. Ulrich and Cates divorced in 2005, and Skeet went on to wed actress Amelia Jackson-Gray on May 6, 2012. The couple divorced in 2015, and Ulrich became engaged to model Rose Costa in 2016, but they split up the following year. Skeet has often avoided walking red carpets because he doesn't like getting his picture taken, and he has said that fame is "not something I was interested in, I was really interested in doing things that challenged me." Ulrich enjoys woodworking, and at the age of 10, he built an elaborate tree fort with a friend. As a college student, he built sets for UNC-Wilmington's theater department, and he later began building furniture. After Skeet's "Riverdale" co-star Luke Perry passed away in 2019, a private memorial was held at Ulrich's home. After Luke's tragic death, "Riverdale" addressed the loss with a tribute episode, which Skeet called "one of the hardest experiences I've had on film." He stated, "I don't think I've ever had that raw of an experience that was filmed before. Literally, almost impossible to utter lines."
Quotes
"I'm an actor, coming from New York theater."

— Skeet Ulrich
"The more you understand me, the less characters I can play."

— Skeet Ulrich
"My problem with interviews, one day I'll think one thing, and the next day I'll think the exact opposite."

— Skeet Ulrich
"I think people could justify labeling me if they saw a pattern in what I do, but right now that's impossible."

— Skeet Ulrich
"The Native American side was tragic. It's just unbelievable what has happened to them."

— Skeet Ulrich