Shemar Moore Net Worth:
$22 Million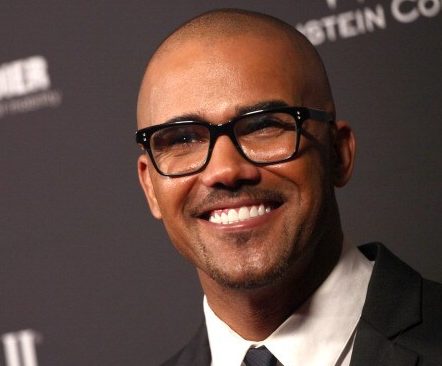 Shemar Moore

– Quick Facts

| | |
| --- | --- |
| Net Worth: | $22 Million |
| Date of birth: | April 20, 1970 (53 years old) |
| Gender: | Male |
| Profession: | Actor, Fashion Model |
| Nationality: | American |
What is Shemar Moore's net worth? Learn all about his earnings!
Shemar Moore Net Worth: Shemar Moore is an American actor and former fashion model, who has a net worth of $22 million. Moore is probably most famous for playing Malcolm Winters on the soap opera "The Young and the Restless" (1994-2005) and Derek Morgan on the police procedural "Criminal Minds" (2005-2016). He began starring on the CBS series "S.W.A.T." in 2017, and he has appeared in several films, including "The Brothers" (2001) and "Diary of a Mad Black Woman" (2005). Moore also hosted "Soul Train" from 1999 to 2003.
Career
Career: Moore began working as a model while attending college, and he signed with New York City's DNA Model Management. In 2009, he graced the cover of the March issue of "Men's Fitness" magazine. He made his television debut on the CBS soap opera "The Young and the Restless" in 1994, and he portrayed photographer Malcolm Winters until 2005; he briefly reprised the role in 2014 and 2019 and played the character on a 1997 episode of "The Nanny." While starring on "The Young and the Restless," Shemar guest-starred on "Living Single" (1995), "The Jamie Foxx Show" (1996), "Arliss" (1997), "Chicago Hope" (1998), "Moesha" (1999), and "Malcolm & Eddie" (1999). He made his big screen debut in 1997's "Hav Plenty," and in 1998, he had a leading role in the action film "Never 2 Big" and appeared in the television movie "Mama Flora's Family," which is based on a novel by Alex Haley and David Stevens. In 1999, Moore became the host of "Soul Train," hosting 111 episodes before leaving in 2003.
Personal Life
Personal Life: Moore has reportedly dated American R&B singer-songwriter, record producer, and actress Toni Braxton, Oscar-winning actress Halle Berry, soccer player Shawna Gordon, and actress Anabelle Acosta. His mother was diagnosed with multiple sclerosis in 1998, and Shemar and several of his "Criminal Minds" castmates have attended charity events to raise money for MS research. Sadly, Marilyn passed away in February 2020 at the age of 76. Shemar owns a retail company, Baby Girl LLC, and donates the profits to charitable organizations that fight multiple sclerosis. In 2016, actor Keith Tisdell, who has guest-starred on "Criminal Minds," stole more than $60,000 from Moore's company; he was charged with grand theft and was ordered to repay the money in order to avoid serving time in jail.
Quotes
"I'm very proud to be black, but I'm just as much black as I am white. But I want tell stories that everybody can relate to, so I don't care who's opposite me."

— Shemar Moore
"It's no accident that I'm not married and don't have kids yet. Because, despite what I've achieved in my career, I'm always wondering when somebody's gonna tap me on the shoulder and say, 'OK, the gig is up.'"

— Shemar Moore
"I don't see myself as a 'black actor,' I'm just Shemar Moore the actor. I'm very proud to be black, but I'm just as much black as I am white."

— Shemar Moore
"I got country music in me."

— Shemar Moore
"I could run, but I was throwing 93 mph coming out of high school."

— Shemar Moore