Savannah Guthrie Net Worth:
$30 Million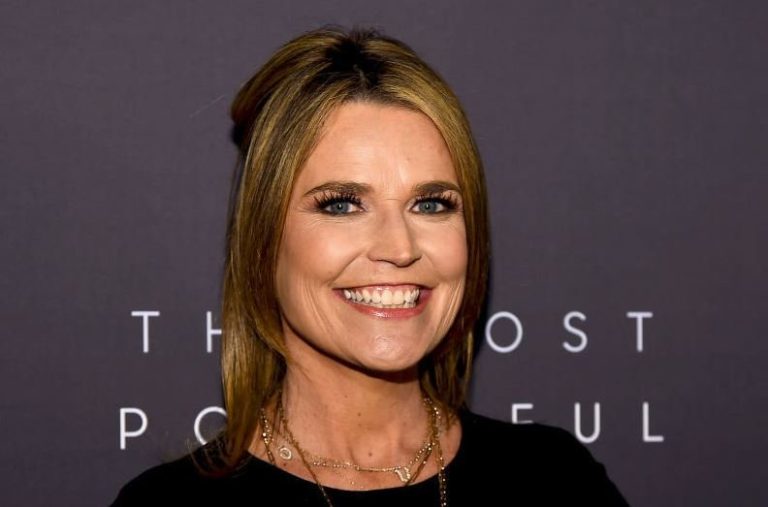 How much is Savannah Guthrie worth?
Savannah Guthrie is an American journalist and attorney who has a net worth of $30 million. Savannah Guthrie's annual salary for her work on the Today Show is $8 million per year.
Career
In the early days of Savannah Guthrie's journalism career, she worked for ABC and NBC affiliates in Tucson and Columbia, Missouri. Towards the end of the 90s, Guthrie left Arizona and worked for an NBC affiliate in Washington, D.C. A highlight of her career during this time was covering the September 11th terror attacks.
Personal Life
Although Savannah Guthrie married BBC News presenter Mark Orchard in 2005, the couple divorced in 2009. Following this, Guthrie began a relationship with Democratic political consultant Michael Feldman. Eventually, the couple married in 2014. That year, Guthrie had her first child. She later had another child with Feldman in 2016. In 2019, Savannah Guthrie suffered a torn retina when her son thrust a toy into her eye. After receiving extensive surgery, she was able to return to work in 2020.
Quotes
"When I was in college, there were a couple years there where I was just not sure what to do, and it was actually my mom who suggested I take some journalism classes."

— Savannah Guthrie
"I would never put my job before my family."

— Savannah Guthrie
"I should get a manicure more often."

— Savannah Guthrie
"One of the things I love about New York is that it's one of the only places where you could have an entire restaurant dedicated to macaroni and cheese."

— Savannah Guthrie
"I never have any clothes to go out in, because I always just buy for work. I don't know why. Habit."

— Savannah Guthrie