Sasha Pieterse Net Worth:
$2 Million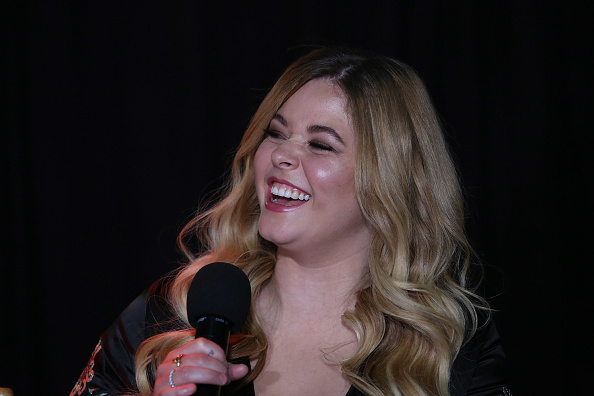 What are Sasha Pieterse's net worth and earnings?
Sasha Pieterse Net Worth: Sasha Pieterse is an American actress and singer who has a net worth of $2 million. Born February 17, 1996 in Johannesburg, Gauteng, South Africa, she had already made countless television and film appearances by the age of 16; in fact, by age 6 Sasha made her first television appearance as a co-star on the WB Comedy series, Family Affair.
Quotes
"To clean your face thoroughly, even do a scrub, and let it sit and make sure your pores are clean before you go to club. If it sits on your face overnight, dirt just builds up. Even just laying there the whole night, stuff gets on your face, so anything else there is just really not good."

— Sasha Pieterse
"When I watch movies or TV, I am like, 'Wow that guy is really cute, I really like him,' but I don't really have one person that I would die to go to something with. There are so many hot guys."

— Sasha Pieterse
"Your hair tends to get used to the product you use. Every month or so I change it out."

— Sasha Pieterse
"What I do is I try to be as healthy as possible all around. I use a Proactiv daily wash because my face is dry and it keeps it that way. I like to use other moisturizers to keep my face hydrated. I always put on sunscreen. I just always like to make sure my face looks fresh and has that glow."

— Sasha Pieterse
"I've been singing for a really long time and I love a lot of genres, but country just seemed like the best fit. The people in that genre are just so nice and welcoming. And that seemed so appealing. Also my voice fit it and seemed like the way to go."

— Sasha Pieterse