Peter Sarsgaard Net Worth:
$25 Million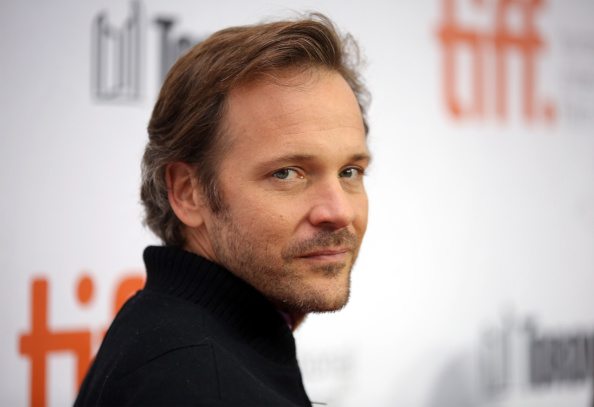 Peter Sarsgaard

– Quick Facts

| | |
| --- | --- |
| Net Worth: | $25 Million |
| Date of birth: | March 7, 1971 (52 years old) |
| Gender: | Male |
| Profession: | Actor |
| Nationality: | American |
What is Peter Sarsgaard's net worth? Learn all about his earnings!
Peter Sarsgaard is an American film and stage actor who has a net worth of $25 million. That is a combined net worth with his wife, actress Maggie Gyllenhaal.
Career
Sarsgaard made his film debut in 1995, playing a murdered teenager in Tim Robbins' acclaimed drama "Dead Man Walking." Three years later, he had a more substantial part in the action drama "The Man in the Iron Mask," and also appeared in the independent films "Desert Blue" and "Another Day in Paradise." Sarsgaard had something of a breakthrough in 1999: that year, he earned the best reviews of his career thus far for his performance as killer John Lotter in the biographical drama "Boys Don't Cry." Next, in 2001, he had his first leading role in Wayne Wang's "The Center of the World." The following year, Sarsgaard appeared in four films: the gangster film "Empire," the neo-noir crime thriller "The Salton Sea," the historical submarine film "K-19: The Widowmaker," and the comedy "Unconditional Love."
Personal Life
Earlier in his life, Sarsgaard dated burlesque performer Dita Von Teese; actress and model Shalom Harlow; and photographer Malerie Marder, with whom he attended Bard College.
Quotes
"If you go in and audition for roles rather than just be offered them, then you kind of get a chance to kind of discover that you can do something that you didn't think you could do."

— Peter Sarsgaard
"Four hours of makeup, and then an hour to take it off. It's tiring. I go in, I get picked up at two-thirty in the morning, I get there at three. I wait four hours, go through it, ready to work at seven, work all day long for twelve hours, and get it taken off for an hours, go home and go to sleep, and do the same thing again."

— Peter Sarsgaard
"I always think change is important in a character. The most dynamic choices that you can make for a character are always the best ones."

— Peter Sarsgaard
"I like anything that is like an obstruction, something that I have to act through is good."

— Peter Sarsgaard
"You want to do something, you want to have the bravery to do something original. And there will always be people who are like, the classicists who are like, 'No, but it's got to have this.' In life, there are people like that attached to every single thing that there is. These are the same people that are like, still playing vinyl."

— Peter Sarsgaard