Patricia Arquette Net Worth:
$24 Million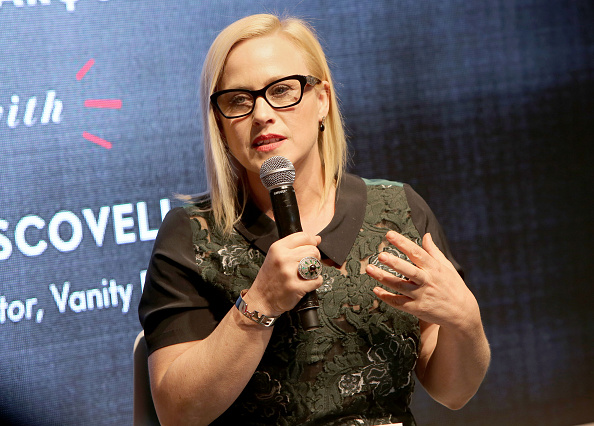 What are Patricia Arquette's net worth and earnings?
Patricia Arquette Net Worth: Patricia Arquette is an American actress and director who has a net worth of $24 million dollars. Arquette made her major film debut in 1987's "A Nightmare on Elm Street 3: Dream Warriors," and she has appeared in more than 60 film and television projects since her battle with Freddy Krueger, such as "True Romance" (1993), "Lost Highway" (1997), and "Bringing Out the Dead" (1999). Patricia portrayed real-life psychic Allison Dubois on the NBC/CBS series "Medium" from 2005 to 2011 and played Deputy Director Avery Ryan on the CBS crime drama "CSI: Cyber" from 2015 to 2016. Arquette also starred as Olivia Evans in the film "Boyhood" (2014), which earned her several awards, including an Oscar.
Career
Career: In 1987, Patricia appeared in the films "A Nightmare on Elm Street 3: Dream Warriors" and "Pretty Smart" as well as the TV movie "Daddy." She soon appeared in the films "Time Out" (1988), "Far North" (1988), and "Uncle Buck" (1989) and the made-for-television movie "The Edge" (1989). Arquette guest-starred on "Thirtysomething," "The Outsiders," and "Tales from the Crypt" in 1990 and starred in the Sean Penn-directed "The Indian Runner" in 1991. In 1992, she co-starred with Reese Witherspoon in "Wildflower," which was directed by Diane Keaton, and earned a CableACE Award for Best Lead Actress in a Mini-Series. Patricia received critical acclaim for her performance in 1993's "True Romance," and in 1994, she appeared in the films "Holy Matrimony" and "Ed Wood" and the TV movie "Betrayed by Love." She co-starred with Ben Stiller and Téa Leoni in 1996's "Flirting with Disaster" and played an atheist suffering from stigmata in the 1999 supernatural horror movie "Stigmata."
Personal Life
Personal Life: When Patricia was 20, she had a son, Enzo (born January 3, 1989), with musician Paul Rossi. Arquette married actor Nicolas Cage on April 8, 1995, and they divorced in May 2001. She became engaged to actor Thomas Jane in 2002, and they welcomed daughter Harlow on February 20, 2003. Patricia and Thomas wed on June 25, 2006, in Venice, Italy, and they divorced in 2011. Arquette's mother passed away from breast cancer in 1997, and Patricia has participated in the Race for the Cure in her honor. In 1999, she served as the spokesperson for Lee National Denim Day, a fundraiser for breast cancer research. Arquette co-founded the nonprofit organization GiveLove after the 2010 Haiti earthquake and helped build shelters in the country. Patricia has also supported The Heart Truth, Eracism Foundation, The Art of Elysium, and the Libby Ross Foundation.
Quotes
"I find that men are far more vain than women."

— Patricia Arquette
"I know I've been really blessed in my life."

— Patricia Arquette
"Financiers don't support their directors to cast properly. They don't have the vision of an artist. They're casting to spreadsheets, and it's making movies very mediocre. The movie business used to just be called the movies. Now it should be the business movies."

— Patricia Arquette
"I don't have a goal but I just want to work on movies that I really like."

— Patricia Arquette
"I love small weird art movies, and I love free mass entertainment."

— Patricia Arquette