Orlando Bloom Net Worth:
$40 Million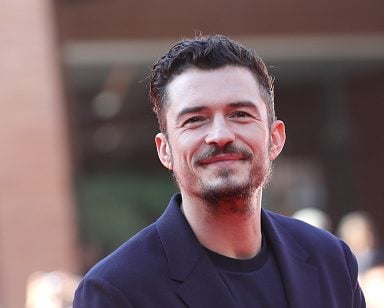 Orlando Bloom

– Quick Facts

| | |
| --- | --- |
| Net Worth: | $40 Million |
| Date of birth: | January 13, 1977 (46 years old) |
| Gender: | Male |
| Profession: | Actor |
| Nationality: | British |
How much is Orlando Bloom worth?
Orlando Bloom Net Worth and Salary: Orlando Bloom is an English actor who has a net worth of $40 million dollars. He is best known for his roles in the "Lord of the Rings" and "Pirates of the Caribbean" franchises.
Career
Career: Just two days after he graduated from Guildhall in 1999, Bloom received his first major role. He was cast as the elf Legolas in "The Lord of the Rings" film trilogy (2001-2003); he appeared in the films "The Fellowship of the Ring" (2001), "The Two Towers" (2002), and "The Return of the King" (2003). For three years in a row, the entire cast of the "Rings" films were nominated for the Screen Actors Guild Best Ensemble Acting Award, and they eventually won in the category in 2003 for the third "Ring" film. During this period, he also appeared in the Ridley Scott film "Black Hawk Down" (2001).
Personal Life
Personal Life: From 2003 to 2006, Bloom has an on-an-off relationship with American actress Kate Bosworth. He began dating Australian model Miranda Kerr in late 2007, and they got married in 2010. Together, they have one child, a son born in January 2011. Bloom and Kerr announced their separation in October 2013, and divorced by the end of the year. He began dating American singer Katy Perry in January 2016, and they separated in February 2017. However, Bloom and Perry reunited in April 2018, and they became engaged on February 14, 2019. He reportedly gave her an engagement ring that cost $5 million. On March 5, 2020, Perry broke the news that they were expecting their first child together in the music video for her single "Never Worn White".
Quotes
"Viggo Mortensen had the biggest impact on me in terms of approach, dedication, intention, and artistic outlook, and I'm nowhere close to how good he is as an artist, and I wouldn't even put myself in the same category as an actor."

— Orlando Bloom
"Everybody thinks I'm very clean and sort of upright, don't they?"

— Orlando Bloom
"People come into your life and people leave it… you just have to trust that life has a road mapped out for you."

— Orlando Bloom
"Lord of the Rings was my first experience making movies and at the time, I had no ideas how movies were done. I thought that's the way they're done, so in a way, I had nothing to compare it to."

— Orlando Bloom
"The philosophy of Buddhism is connected to everything. So it probably does have some connection with acting, yes."

— Orlando Bloom