Nick Offerman Net Worth:
$25 Million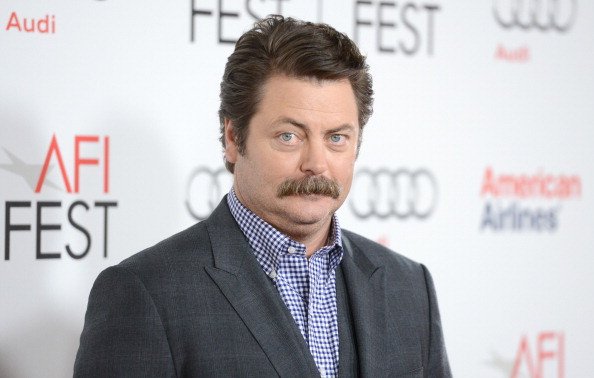 What are Nick Offerman's net worth and earnings?
Nick Offerman Net Worth and Salary: Nick Offerman is an American actor and producer who has a net worth of $25 million dollars. That is a combined net worth with his wife since 2003, actress Megan Mullally. Offerman is probably best known for his role on the hugely-popular sitcom "Parks and Recreation," in which he plays Ron Swanson. In recognition of his work on this sitcom, Nick won a number of awards and honors, including a Television Critics Association Award and two nominations for Critics' Choice Television Awards for Best Supporting Actor in a Comedy Series.
Career
Career: Offerman began his career in Chicago during the early 90s with theatre roles for various high-profile theatre companies. These included Steppenwolf and Goodman. While he was focused on an acting career, Nick also paid the bills by working as a fight choreographer and a master carpenter. His TV and film career truly began in the late 90s with movies like "Going All the Way," and shows like "ER" and "The West Wing."
Quotes
"There have been a few occurrences where people in restaurants have sent me a rasher of bacon, which I am not going to turn my nose up at. I never let them down."

— Nick Offerman
"I think it's fascinating that I receive attention for what people perceive to be a level of manliness or machismo, when amongst my family of farmers and paramedics and regular Americans, I'm kind of the sissy in my family."

— Nick Offerman
"I grew up among farmers in Illinois and so you always have to have the tools you might need in the eventuality of a flat tire or a broken window."

— Nick Offerman
"If properly dried and trimmed, New York-style pizza could be used to make a box for Chicago-style pizza."

— Nick Offerman
"I have a wonderfully hedonistic appetite, and if I wasn't really strict with myself, I'd weigh 300 pounds. I'm not good with moderation."

— Nick Offerman