Nancy Cartwright Net Worth:
$80 Million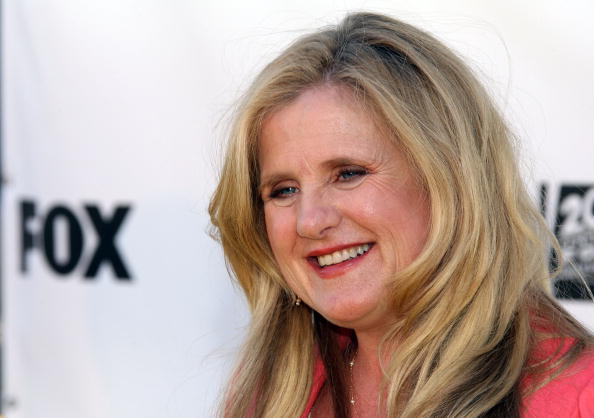 What are Nancy Cartwright's net worth and earnings?
Nancy Cartwright is an American film and television actress, comedian and voice artist. Nancy Cartwright has a net worth of $80 million dollars. Cartwright is best known for her long-running role as Bart Simpson on the animated television series "The Simpsons" (1989–present), and she voices other characters on the show, including Ralph Wiggum, Todd Flanders, Nelson Muntz, and Maggie Simpson. According to their latest contract, each principal voice actor on "The Simpsons" makes $300,000 per episode, which translates into around $7 million per season. Nancy has also lent her voice to "Goof Troop" (1992–1993), "Rugrats" (1992; 2002–2004), "The Critic" (1994–1995), "Pinky, Elmyra & the Brain" (1998–1999), "Kim Possible" (2002–2007), and numerous other animated projects.
Career
Daws Butler introduced Cartwright to many of Hanna-Barbera's voice actors and directors, and director Gordon Hunt asked her to audition for the TV show "Richie Rich." She landed a recurring role as Gloria Glad and was involved with the show from 1980 to 1984. In 1982, she played the title role in the TV movie "Marian Rose White," and she made her film debut in 1983's "Twilight Zone: The Movie." Throughout the '80s, Nancy did voicework in "My Little Pony: The Movie" (1986), "Pound Puppies and the Legend of Big Paw" (1988), "The Little Mermaid" (1989), "Shirt Tales" (1983–1985), "Snorks" (1984–1988), and "My Little Pony 'n Friends" (1986–1987) and appeared in the films "Flesh and Blood" (1985) and "Yellow Pages" (1988).
Personal Life
On December 24, 1988, Nancy married writer Warren Murphy (who was 24 years older than her) two months after meeting him. They welcomed daughter Lucy and son Jack before divorcing in 2002, and Murphy passed away from heart failure in 2015. Though she was raised in a Roman Catholic household, Cartwright joined the Church of Scientology in the early 1990s, and she received the organization's Patron Laureate Award in 2007 after she gave them a $10,000,000 donation. Nancy began a relationship with contractor/fellow Scientologist Stephen Brackett in 2007, and the two were engaged at the time of Brackett's tragic death in May 2009. According to "The Monterey County Herald," Stephen "apparently leaped" to his death from the Bixby Creek Bridge in Big Sur, California.
Quotes
"Cursive writing does not mean what I think it does."

— Nancy Cartwright
"Since September 11, security has been increased everywhere, and we have new IDs to get on to the Fox lot. I drove to the security gate, but realized I'd left my ID in my other car. I just broke into that voice – 'Hey, man, I'm Bart Simpson. Who else sounds like this?' The guard waved me through."

— Nancy Cartwright
"The Pledge of Allegiance does not end with Hail Satan."

— Nancy Cartwright
"Remember, you can always find East by staring directly at the sun."

— Nancy Cartwright
"Adding 'just kidding' doesn't make it okay to insult the Principal."

— Nancy Cartwright