Mira Sorvino Net Worth:
$16 Million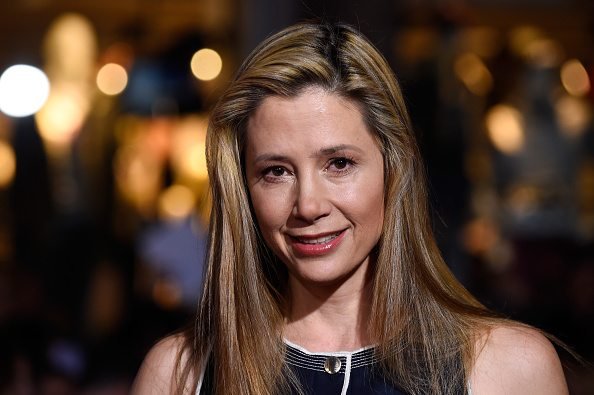 Mira Sorvino

– Quick Facts

| | |
| --- | --- |
| Net Worth: | $16 Million |
| Date of birth: | September 28, 1967 (55 years old) |
| Gender: | Female |
| Profession: | Actor, Film Producer |
| Nationality: | American |
What are Mira Sorvino's net worth and earnings?
Mira Sorvino is an American actress who has a net worth of $16 million. Mira Sorvino is best known for her Academy Award-winning role as a peppy prostitute in Woody Allen's 1995 comedy film "Mighty Aphrodite." She has also starred in such films as "Romy and Michele's High School Reunion," "Mimic," "Lulu on the Bridge," and "Summer of Sam," among others. On television, Sorvino earned acclaim for her performances in the made-for-TV movie "Norma Jean & Marilyn" and the miniseries "Human Trafficking."
Career
Mira Sorvino was born on September 28, 1967 in New York City to Paul Sorvino, an actor and director, and Lorraine, a drama therapist for patients with Alzheimer's. She has two siblings, Amanda and Michael, and is of Italian ancestry on her father's side. As a youth, Sorvino was raised in Tenafly, New Jersey, where she both wrote and acted in backyard plays with her childhood friend Hope Davis. She also acted in theatrical productions at Dwight-Englewood School, where she excelled academically. Sorvino went on to enroll at Harvard University, and studied for one year as an exchange student in Beijing, China; as a result, she became fluent in Mandarin Chinese. In 1989, Sorvino graduated from Harvard magna cum laude with a degree in East Asian studies.
Personal Life
From 1996 to 1998, Sorvino was dating filmmaking Quentin Tarantino. Later, in 2003, she started dating actor Christopher Backus, who she then married in 2004. Together, the couple has four children, including two daughters and two sons. The family resides in Los Angeles, California.
Quotes
"As the plot of 'Condor' unfolds, you'll understand that nothing is sacred in the pharmacy world or in the behind-the-scenes workings of the CIA and FBI."

— Mira Sorvino
"We want to take our activism and our power into action and change things for every woman, everywhere, working in any workplace."

— Mira Sorvino
"Sometimes I feel limited by people's perceptions of what I can and cannot do, or what I do or don't look like."

— Mira Sorvino
"I have learned to pare down what I do and still be effective and strong in a role."

— Mira Sorvino
"I try not to judge my characters. If I'm looking at it from the outside, I'd say, 'No, she's not really a great mother.' But she wishes she were, and she wants to be, and she still has instincts toward protecting her son and wanting him to be a happy person."

— Mira Sorvino