Mimi Rogers Net Worth:
$10 Million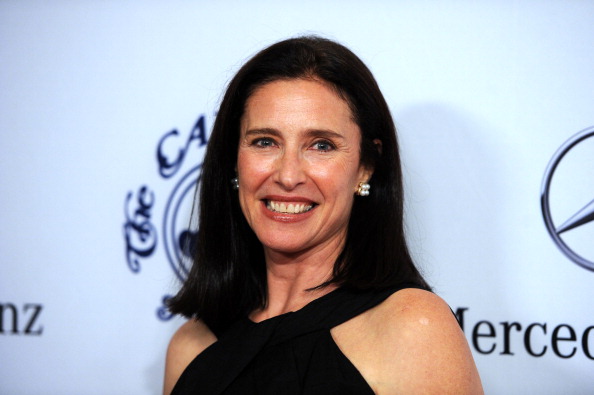 What are Mimi Rogers' net worth and earnings?
Mimi Rogers is an American actress, producer and professional poker player who has a net worth of $10 million. Mimi Rogers is also notable for being the former wife of fellow actor Tom Cruise. They were married from 1987 to 1990 and she introduced him to Scientology.
Career
Rogers began her professional life working in a hospital near Palo Alto; she later worked as a part-time social worker counseling those with substance-abuse issues. Eventually, Rogers decided to pursue an acting career, and moved back to Los Angeles. She had her first major acting role in two episodes of "Hill Street Blues" in 1981. The same year, she appeared in two episodes of "Quincy, M.E." Following this, Rogers was in an episode of "Magnum, P.I.," and also appeared in the television films "Divorce Wars: A Love Story" and "Hear No Evil."
Personal Life
In 1976, Rogers married her first husband, James; they divorced in 1980. Following this, she dated actor Emilio Estevez. In 1987, Rogers wed actor Tom Cruise, who she introduced to Scientology. The couple eventually divorced in 1990. That year, Rogers began dating producer Chris Ciaffa; they had a daughter named Lucy and a son named Charlie over the next decade, and finally married in 2003.
Quotes
"He was seriously thinking of becoming a monk. He thought he had to be celibate to maintain the purity of his instrument, but my instrument needed tuning, and we had to split."

— Mimi Rogers
"The only problem in the past has been my kids. I'd want to bring them to London with me, but they are at an important stage in high school."

— Mimi Rogers
"I've always wanted to perform on the London stage."

— Mimi Rogers
"OK, he and Katie fell in love, they're getting married. Why is this in the news? Why is this a big deal? Is there something unusual about meeting someone and falling in love?"

— Mimi Rogers