Michael C. Hall Net Worth:
$25 Million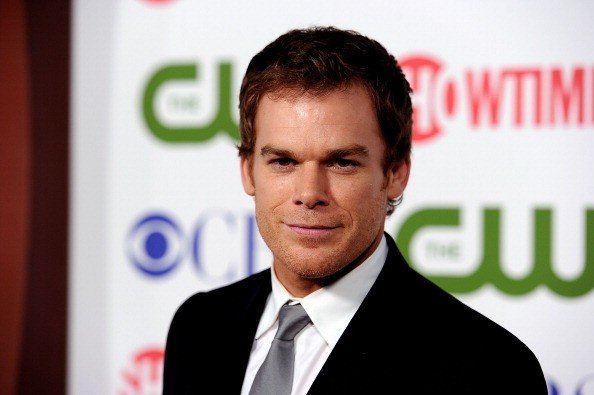 What is Michael C. Hall's net worth? Learn all about his earnings!
Michael C. Hall is an American actor who has a net worth of $25 million. Michael C. Hall is best known for his role as the titular serial killer Dexter Morgan on the Showtime series "Dexter" and for role as David Fisher on the HBO series "Six Feet Under."
Career
Hall started off his acting career in the theater. He appeared in several Off-Broadway productions like "Macbeth" at the New York Shakespeare Festival, "Timon of Athens" and "Henry V" at The Public Theater, and "The English Teachers" at the Manhattan Theatre Club. During August 1998, he played the role of Posthumus in a production of Shakespeare's "Cymbeline". He was cast in his first Broadway role in 1999, in director Sam Mendes's revival of "Cabaret", and then in 2003 he toured as a member of the cast of "Chicago".
Personal Life
Hall married the actress Amy Spanger in 2002. They starred together in a production of the Broadway musical "Chicago" the summer after their wedding. They divorced in 2006. Then, in 2007, he began dating Jennifer Carpenter, his "Dexter" co-star. They eloped in January 2008, but ultimately filed for divorced in December 2010; their divorce was finalized in December 2011. Hall began dating Morgan Macgregor, an associate editor at the "Los Angeles Review of Books", in September 2012. They got married in February 2016, and reside in the Upper West Side of Manhattan in New York City.
Quotes
"I think we're really – we're doing a really great job doing our show, and other shows are doing a great job doing theirs, and we'll just see what people have to say."

— Michael C. Hall
"I don't think closeted homosexual morticians have the market cornered on self-loathing or sense of shame."

— Michael C. Hall
"People feel like they know me from the work I have done, but it's not me."

— Michael C. Hall
"I think anybody would be hard pressed not to relate to at least one of the characters, because there's so many different multifaceted people populating this crazy world."

— Michael C. Hall
"So it's really nice after about a year and a half to get back on stage and flex those old muscles."

— Michael C. Hall