Martin Landau Net Worth:
$10 Million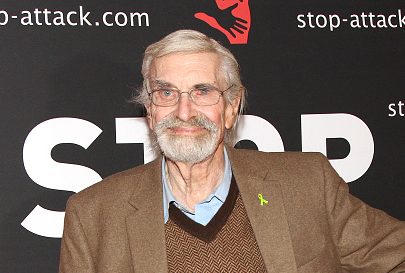 What is Martin Landau's net worth? Learn all about his earnings!
Martin Landau Net Worth and salary: Martin Landau was an American actor who had a net worth of $10 million at the time of his death in 2017. Martin Landau was born in Brooklyn, New York in June 1928. He started as a cartoonist but later quit for theater acting. He attended the Actors Studio and became close friends with James Dean.
Quotes
"Actors need to trust themselves. If you trust yourself, you can trust others and leave the director outside."

— Martin Landau
"I did 12 shows in 13 weeks at a summer theater in Maine where we were paid $35 a week. After taxes and $25 for room and board, I had enough money for a pack of cigarettes and a bowl of lobster bisque."

— Martin Landau
"North by Northwest' took two and a half to three months to film. When I look back, I realise I wasn't intimidated by Hitchcock and Cary Grant. They were so accepting of me."

— Martin Landau
"Mission' was a mind game. The ideal mission was getting in and getting out without anyone ever knowing we were there."

— Martin Landau
"The way a character sounds is so important to how you're going to play him."

— Martin Landau