Marg Helgenberger Net Worth:
$35 Million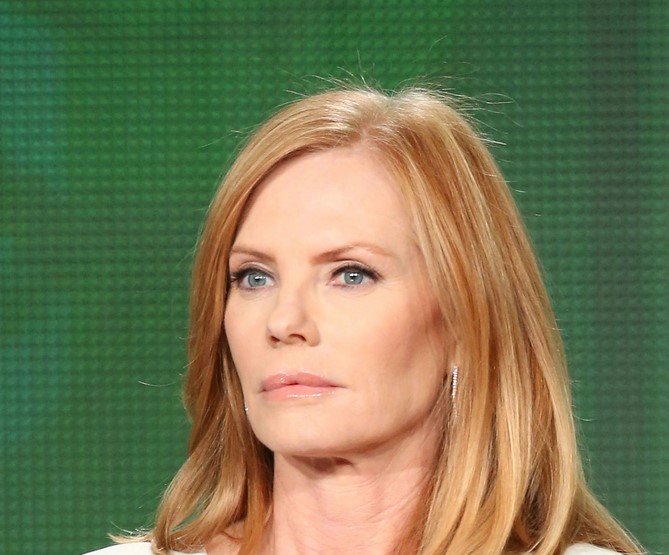 Marg Helgenberger

– Quick Facts

| | |
| --- | --- |
| Net Worth: | $35 Million |
| Date of birth: | November 16, 1958 (64 years old) |
| Gender: | Female |
| Profession: | Actor |
| Nationality: | American |
What is Marg Helgenberger's net worth? Learn all about her earnings!
Marg Helgenberger is an American actress who has a net worth of $35 million dollars. She is probably most-famous for her role as Catherine Willows on "CSI: Crime Scene Investigation." She starred in 264 episodes of the series between 2000 and 2012, then again in 2013 and 2015.
Career
She started off as a nightly weather person under the name Margi McCarty in Kearney, Nebraska at the local ABC affiliate during college. She performed in campus productions and was seen by a TV scout during a campus production of Shakespeare's "Taming of the Shrew."
Personal Life
Helgenberger met Alan Rosenberg in 1984 when he was a guest actor on "Ryan's Hope." They became fast friends but waited two years before they dated. The pair got married in 1989. They share one son, Hugh Howard Rosenberg, born in 1990. They announced their separation in December 2008 and in March 2009, Marg filed for divorce. Alan and Marg's divorce was finalized in February 2010. She was linked briefly in 2010 to Alan Finkelstein.
Quotes
"If I was working hard, she bled into my personality. I became more cynical."

— Marg Helgenberger
"By the time May rolls around, I'm probably going to want to spend a month on an island. But if Steven Spielberg or Steven Soderbergh or any number of directors were to say 'Hey, there's this role, are you interested?' I'd be there in a flash."

— Marg Helgenberger
"That got me to L.A. and reintroduced me to my future husband."

— Marg Helgenberger
"I didn't work on the killing floor. I worked in the section where you break the meat down and package it."

— Marg Helgenberger
"There were a coupla times when I had had it. And when I'm pushed to the limit, I scream."

— Marg Helgenberger