Maggie Grace Net Worth:
$4 Million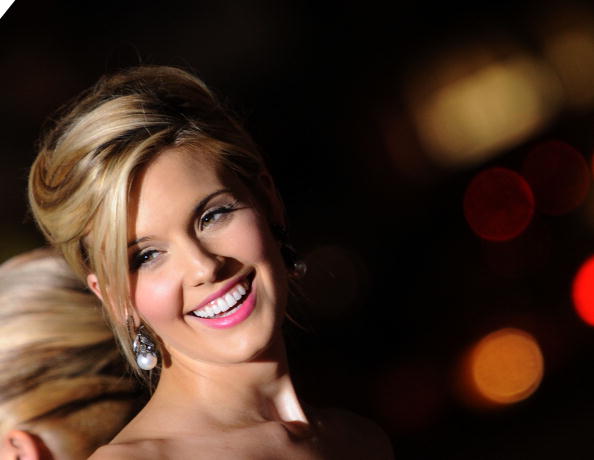 Maggie Grace

– Quick Facts

| | |
| --- | --- |
| Net Worth: | $4 Million |
| Date of birth: | September 21, 1983 (39 years old) |
| Gender: | Female |
| Profession: | Actor |
| Nationality: | American |
What is Maggie Grace's net worth? Learn all about her earnings!
Maggie Grace is an American actress who has a net worth of $4 million. Maggie Grace is known for a wide variety of film and television projects and has won a number of awards over the course of her career. She is perhaps best known for her role in the "Lost" TV series, in which she played Shannon Rutherford. She also booked a memorable recurring role in the "Taken" trilogy of movies. In addition, many fans of the "Fear the Walking Dead" series may recognize her as Althea Szewczyk-Przygocki.
Career
After dropping out of high school and moving to Los Angeles in order to pursue an acting career, Maggie quickly booked an agent and started attending auditions. She also continued to take acting classes in Los Angeles and landed her first role in a web series called "Rachel's Room." In 2002, she booked a role in a pilot for a series called "Septuplets," although the series was never greenlit. That year, she booked a breakthrough role in the 2002 TV movie "Murder in Greenwich," in which she played a 15-year-old murder victim.
Personal Life
In 2017, Grace married a CEO named Brent Bushnell. They welcomed their first child into the world in 2020.
Quotes
"I can definitely be tough when pushed. In relationships, you have to take a stand for who you are and how you're willing to be treated."

— Maggie Grace
"I would like to see more Bollywood films! The more stylized musicals are a new trend in the U.S. We are beginning to make musicals again after a long break, practically since the days of the studio structure, so perhaps we can learn a few things from Bollywood about this fun style of film-making."

— Maggie Grace
"I used to trip over my legs and get detention for my too-short shorts because none fit. I still trip, but now I like to show them off."

— Maggie Grace
"I'm a Jane Austen/Jane Eyre kind of girl."

— Maggie Grace
"Ice-skating is a dangerous proposition and tennis is going to be something I'm probably not very good at."

— Maggie Grace