Lupita Nyong'o Net Worth:
$10 Million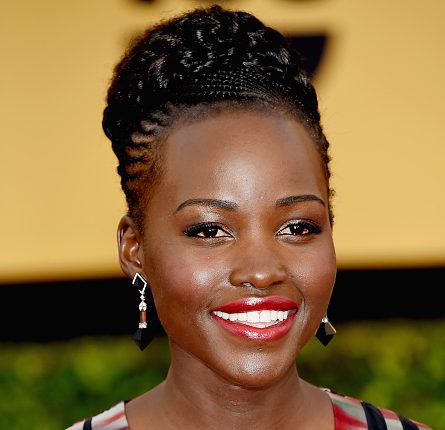 What are Lupita Nyong'o's net worth and earnings?
Lupita Nyong'o Net Worth: Lupita Nyong'o is a Kenyan actress and music video director who has a net worth of $10 million dollars. She is best known for her starring roles in films like "12 Years a Slave" (2013), "Black Panther" (2018) and "Us" (2019).
Career
Hollywood Career: After graduating from Yale, Nyong'o almost immediately landed her breakout role that launched her into Hollywood stardom—she was cast as Patsey in the film "12 Years a Slave" (2013), directed by Steve McQueen. Her Hollywood acting debut was met with rave reviews, and earned her with multiple award nominations. She was nominated for a Golden Globe Award for Best Supporting Actress, a BAFTA Award for Best Actress in a Supporting Role, and two Screen Actors Guild Awards. In addition to all of her nominations, she actually won the Academy Award for Best Supporting Actress, making her only the sixth black actress in history to do so. She is also the first African actress to win the award, and the first Kenyan actress to win an Oscar.
Personal Life
Personal Life: In addition to English, Nyong'o is fluent in Swahili, Spanish, and Luo. She is widely known for her philanthropic and advocacy work. Some of the organizations she works with include the National Trust for Historic Preservation, WildAid, and Mother Health International.
Quotes
"I'm pretty awesome at making salad dressings."

— Lupita Nyong'o
"One of the reasons why I went to the Yale School of Drama is because I felt that I was acting off of instinct, but sometimes that is not reliable. When you're not feeling it, what do you do? So, going to grad school was about getting the tools to just use my instrument to the best of my ability."

— Lupita Nyong'o
"I was born in Mexico because my father was teaching at a school in Mexico City. I was born during the third year he was there. And when I was 16, I returned to Mexico to learn Spanish."

— Lupita Nyong'o
"What colonialism does is cause an identity crisis about one's own culture."

— Lupita Nyong'o
"My father was a professor of political science and also a young politician fighting for democracy in Kenya, and when things got ugly, he went into political exile in Mexico."

— Lupita Nyong'o