Kristin Cavallari Net Worth:
$30 Million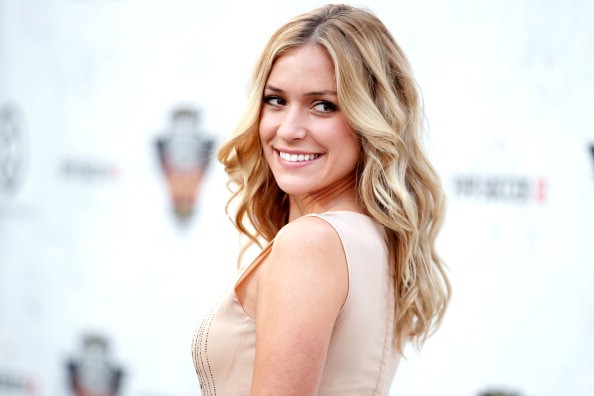 What are Kristin Cavallari's net worth and earnings?
Kristin Cavallari is an American television personality, actress, and fashion designer who has a net worth of $30 million dollars. Kristin's husband from 2010 to 2020 was NFL player Jay Cutler. He earned over $120 million in NFL salary alone. Unfortunately Jay and Kristin announced that they were separating after seven years of marriage in April 2020.
Career
It was while at Laguna Beach High School that Cavallari was cast on the MTV reality show "Laguna Beach: The Real Orange County." She was in her junior year of high school when the first season began production. Her on-and-off-again relationship with senior Stephen Colletti resulted in a love triangle with other cast member Lauren Conrad, and became one of the central plot lines of the season. After "Laguna Beach," Cavallari moved to Los Angeles and starred on the UPN reality series "Get This Party Started" (February 2006), which only aired for two episodes before getting cancelled. She continued to work in numerous guest and supporting roles for series such as "Veronica Mars," "CSI: NY," "Cane," and "Adventures in Hollywood." She also had a supporting role alongside Amy Poehler in the straight-to-DVD film "Spring Breakdown" (2009). She continued to grow her acting career with starring roles in independent film "Green Flash" (2008), "Wild Cherry" (2009), and straight-to-DVD Film "National Lampoon's Van Wilder: Freshman Year" (2009), which received mixed to negative reviews.
Personal Life
Cavallari married Jay Cutler, who was then the quarterback of the Chicago Bears, in Nashville, Tennessee, on June 8, 2013. Together, they have three children, two sons and a daughter. Cutler appeared with Cavallari on her reality show "Very Cavallari" which ran from 2018 to 2020.
Quotes
"Laguna Beach' was definitely not as manufactured as 'The Hills' was for me. 'Laguna Beach' was more putting us in situations where we normally wouldn't be in or hanging out with people we wouldn't necessarily hang out with."

— Kristin Cavallari
"When you finally have kids, you realize how selfish you are. I think we are naturally selfish beings. When you have kids, that can kind of be a shock at first. I think just trying to make time for yourself is very hard. Especially now that I have 3, finding that time can be very difficult."

— Kristin Cavallari
"Actually, if I don't eat healthy food I don't feel good. For me, I crave healthy food."

— Kristin Cavallari
"If you're looking for a boyfriend, you aren't gonna find one. They seem to come into your life when you least expect it."

— Kristin Cavallari
"I felt like I really came into my own when I became a mom. My entire world changed."

— Kristin Cavallari