KJ Apa Net Worth:
$3 Million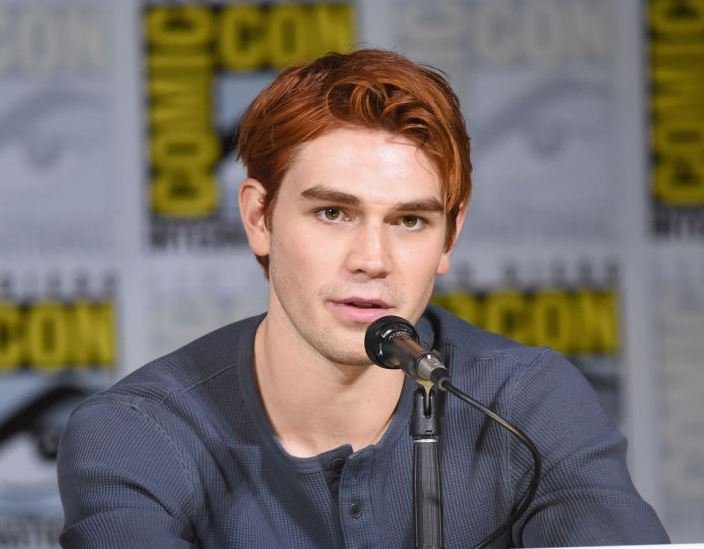 KJ Apa

– Quick Facts

| | |
| --- | --- |
| Net Worth: | $3 Million |
| Date of birth: | June 17, 1997 (26 years old) |
| Gender: | Male |
| Profession: | Actor |
| Nationality: | — |
What is KJ Apa's net worth? Learn all about his earnings!
KJ Apa Net Worth: KJ Apa is a New Zealand actor who has a net worth of $3 million. Apa is best known for starring as Archie Andrews on The CW series "Riverdale," which began airing in 2017. He also played Kane Jenkins on the New Zealand soap opera "Shortland Street" (2014–2015), and he has appeared in several films, including "A Dog's Purpose" (2017), "The Last Summer" (2019), and "I Still Believe" (2020). KJ often shows off his musical abilities on "Riverdale," and he sang and played guitar while portraying real-life Christian music singer Jeremy Camp in "I Still Believe."
Career
Career: KJ made his television debut in 2013 when he was cast as Kane Jenkins on "Shortland Street." He appeared in 46 episodes of the show, then moved to Los Angeles when he was 18. Apa filmed his first movie, "A Dog's Purpose," in 2015, and he had a recurring role on the New Zealand series "The Cul de Sac" in 2016. That year he was cast on "Riverdale" after a four-month talent search. "Riverdale" is based in the characters of Archie Comics, and K.J.'s Archie Andrews is a loyal, kind-hearted person who hasn't had it easy; over the course of the series, he has dealt with his father's tragic death, survived a bear attack, and was framed for murder (by his girlfriend's father) and forced to take part in an underground fight club.
Personal Life
Personal Life: KJ was raised in a Christian household, and in an interview with "Elle" magazine, he stated, "I'm a Christian, so my relationship with my spiritual side and relationship with God is everything to me." In September 2017, Apa was in a car accident in Vancouver as a result of falling asleep at the wheel after working a 14-hour day on the set of "Riverdale." KJ was not injured, but the passenger side of his car was destroyed after hitting a light pole. In July 2020, he split his head open and had to get stitches after he was injured while doing a stunt on the set of "Songbird."
Quotes
"When I was 13, my mom checked me into a modeling agency. Then, out of nowhere, they asked me to audition for a TV show, which I did, and I got going from there."

— KJ Apa
"When I have downtime, music is a big part of my life. Not so much singing, but I play the guitar."

— KJ Apa
"It's always strange to play a sex object; it's never a natural kind of feeling."

— KJ Apa
"I never actively went out and studied the American accent. I just came over here to the States, and it was something I was able to do. Like, I never struggled with it."

— KJ Apa
"My real name is Keneti James Fitzgerald, but K.J. stands for Keneti James, which is a Samoan name."

— KJ Apa