Kevin Bacon Net Worth:
$45 Million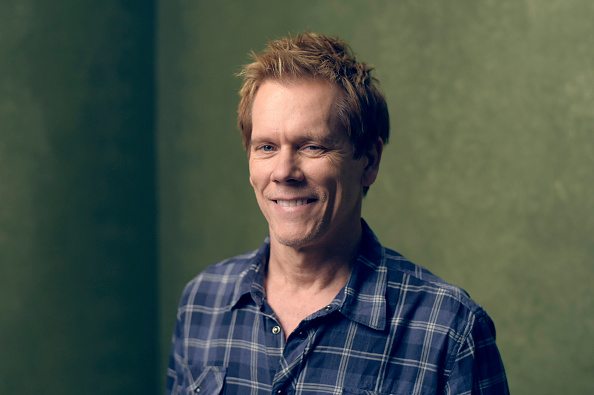 What is Kevin Bacon's net worth? Learn all about his earnings!
Kevin Bacon is an American actor and musician who has a net worth of $45 million. This net worth is a combined amount with his wife, Kyra Sedgwick. Kevin Bacon has shown his impressive range over the years, taking both family-friendly and darker roles throughout his career. Perhaps his most famous role was in 1984's Footloose. Kevin Bacon has won countless awards over the course of his career.
Career
At age 17, Kevin Bacon traveled alone to New York, where he pursued a career in theater acting. Although he experienced some success in theater, his career failed to take off as quickly as he'd hoped, even with a debut role in the film National Lampoon's Animal House. For much of his early career, Kevin Bacon worked as a waiter while taking roles in soap operas such as Search for Tomorrow and Guiding Light.
Personal Life
Kevin Bacon has been married to Kyra Sedgwick since 1988. Sedgwick is also an actor, and the pair met while on the set of Lemon Sky. Since their marriage, the couple has appeared side by side in many films. They have two children together and live in Manhattan. Prior to meeting Kyra Sedgwick, Kevin Bacon was in a long relationship with another actress, Tracy Pollan.
Quotes
"Whether it's my age or my misspent youth, sometimes I forget whether I've worked with somebody or not."

— Kevin Bacon
"Certainly, network television in general relies a little bit too much on keeping people focused and emotional and scared and pushing the envelope by building wall-to-wall music."

— Kevin Bacon
"Things could be worse. You remember that, and you go on with your life."

— Kevin Bacon
"I don't want to stop acting, but acting in some ways is a young man's game."

— Kevin Bacon
"If you take me out of it, I find 'six degrees' to be a beautiful concept that we should try to live by. It's about compassion and responsibility for everyone on the planet."

— Kevin Bacon