Keira Knightley Net Worth:
$80 Million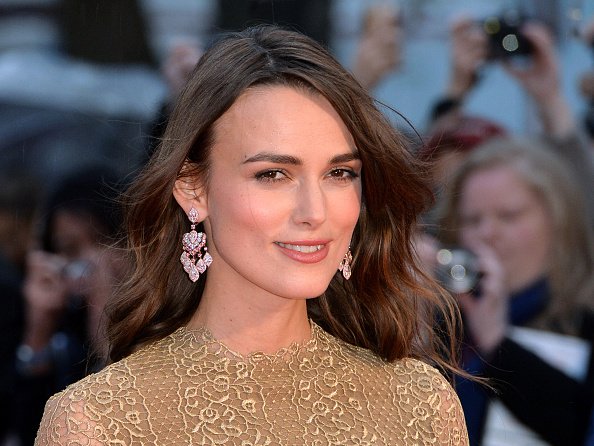 Keira Knightley

– Quick Facts

| | |
| --- | --- |
| Net Worth: | $80 Million |
| Date of birth: | March 26, 1985 (38 years old) |
| Gender: | Female |
| Profession: | Actor, Model, Voice Actor |
| Nationality: | British |
What are Keira Knightley's net worth and earnings?
Keira Knightley is a British actress who has a net worth of $80 million. She is best known for her starring roles in films like "Bend It Like Beckham", the "Pirates of the Caribbean" franchise, "Love Actually", and "Pride and Prejudice".
Career
As a child, Knightley appeared in small television roles and commercials—her first on-screen appearance but in a 1993 episode of the show "Screen One". Her other early roles include appearances in the television films "Innocent Lies" (1995), "The Treasure Seekers" (1996), "Coming Home" (1998), and "Oliver Twist" (1999). When she was twelve years old, Knightley was cast as Sabé, the handmaiden and decoy of Padmé Amidala (played by a young Natalie Portman), in "Star Wars: Episode I – The Phantom Menace" (1999).
Personal Life
In 2001, Knightley began dating actor Del Synnott. They met while filming "Princess of Thieves". After they split up in 2003, from 2003 to 2005 Knightley was in a relationship with actor Jamie Dornan. Then, from 2005 until December 2010, she dated Rupert Friend, her "Pride and Prejudice" co-star. In February 2011, Knightley began dating musician James Righton. They got married in May 2013, and have two daughters together.
Quotes
"I don't think that you can fake warmth. You can fake lust, jealousy, anger; those are all quite easy. But actual, genuine warmth? I don't think you can fake it."

— Keira Knightley
"I am a slow reader. I always loved words, which is a strange thing given that I couldn't actually read them."

— Keira Knightley
"I wasn't allowed to do commercials. I wasn't allowed to do TV series. I wasn't allowed to do soaps or basically anything that would mean I missed too much school."

— Keira Knightley
"Nice is the worst word."

— Keira Knightley
"I think everybody has the right to a private life."

— Keira Knightley