Julie Newmar Net Worth:
$100 Million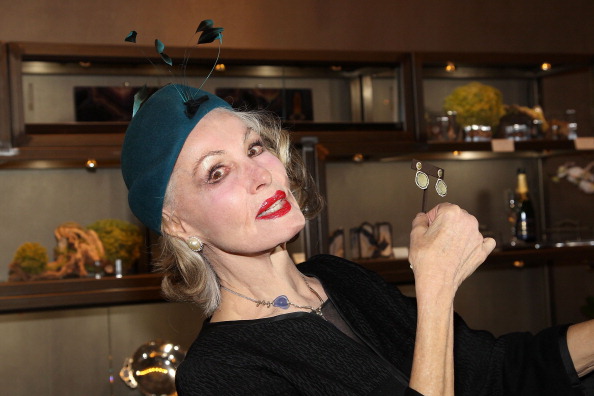 What is Julie Newmar's net worth? Learn all about her earnings!
Julie Newmar Net Worth and salary: Julie Newmar is an American actress, dancer, and singer who has a net worth of $100 million. Julie Newmar was born in Los Angeles, California in August 1933. She is best known for playing the role of Catwoman in the TV series Batman. Julie started her career as a dancer and appeared in the Ziegfield Follies. She was a stage actor who starred in Alice in Wonderland, Li'l Abner, Damn Yankees, and more. Her debut film role came uncredited in the 1952 movie She's Working Her Way Through College. From 1964 to 1965 Newmar starred as Rhoda in the TV series My Living Doll. She starred as Catwoman in the Batman TV series from 1966 to 1967. Newmar also starred in the films Just for You, The I Don't Care Girl, Serpent of the Nile, The Farmer Takes a Wife, The Band Wagon, Seven Brides for Seven Brothers, Li'l Abner, The Rookie, For Love or Money, Mackenn'as Gold, Hysterical, Evils of the Night, Real Men, Deep Space, Ghosts Can't Do It, Oblivion, and To Wong Foo, Thanks for Everything! Julie Newmar. Newmar was nominated Golden Globe Awards for Most Promising Newcomer – Female, and Best TV Star – Female. Newmar was involved in a legal battle with neighbor James Belushi that ended with her co-starring on an episode of According to Jim.
Quotes
"I'll only work if something delicious comes along or if a darling friend asks me to flutter my wings."

— Julie Newmar
"When you're performing pain never matters."

— Julie Newmar
"Like nearly every female, I thought I'd get married and that would be it for life."

— Julie Newmar
"I'm just rich. I own businesses and I love it."

— Julie Newmar
"I think most people, almost 96 percent, remember me as Catwoman on the 'Batman' television series. It is a part I will always be grateful for, because it was one of the great parts ever written for a woman. She was sexy, sassy and successful. I played many things, but that is what I will probably be best remembered as."

— Julie Newmar