Jordana Brewster Net Worth:
$25 Million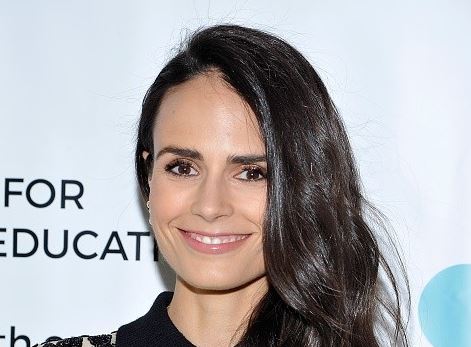 Jordana Brewster

– Quick Facts

| | |
| --- | --- |
| Net Worth: | $25 Million |
| Date of birth: | April 26, 1980 (43 years old) |
| Gender: | Female |
| Profession: | Actor |
| Nationality: | American |
What is Jordana Brewster's net worth? Learn all about her earnings!
Jordana Brewster Net Worth: Jordana Brewster is a Panamanian-born, Brazilian-American actress and model who has a net worth of $20 million. She is best known for her work as a child actor on the soap opera "As the World Turns," and for her portrayal of Mia Toretto in the "Fast and Furious" film franchise.
Career
Early Life and Career: Jordana Brewster was born on April 26th, 1980 in Panama City, Panama. Her mother, Maria João, was a Brazilian swimsuit model who appeared on the cover of Sports Illustrated magazine in 1978. She appeared with her daughter in an ad campaign in 2015 and resides in New York City. Her father is an American investment banker. Her family moved to Manhattan when she was ten, and she began attending the prestigious Professional Children's School. She made her acting debut when she was fifteen years old with a role in the daytime soap opera "All My Children." That same year she was cast for the role of rebellious teenager Nikki Munson in another daytime soap opera show "As the World Turns." She played the role of Munson from 1995 to 2001, and in 1997, she was nominated for a Soap Opera Digest Award for her performance in the series. She made her film debut in 1998 with a leading role in the science fiction horror film "The Faculty," which also featured Elijah Wood and Josh Hartnett. The following year, she starred alongside Julia Stiles and Josh Hamilton in the NBC television miniseries "The 60s." Brewster attended college at Yale University in New Haven, Connecticut, where she earned a B.A. in English.
Personal Life
Personal Life: Brewster began dating film producer Andrew Form while they were both working on "Texas Chainsaw Massacre: The Beginning," and the two married in 2007. His other credits as a producer include "A Quiet Place," "The Purge," and "Friday the 13th." In mid-2020, Brewster filed for divorce. They have two sons together.
Quotes
"People spend so much time in their cars, and it's a legal way to have fun by speeding a little bit or testing yourself a little bit, and you get to invest in your car. For some people, it becomes their baby."

— Jordana Brewster
"I love working out, but I need my brain to be someplace else as my body does the work."

— Jordana Brewster
"When I was really young. My sister and I would create different characters with our Barbie dolls – I'd be the crazy diva Barbie and she'd be the homeless Barbie."

— Jordana Brewster
"Women always want to be what they're not: If you're the pretty girl, you want to be the quirky girl. If you're the smart girl, you want to be the pretty girl."

— Jordana Brewster
"I meditate, which I really like. Just 20 minutes twice a day and that really helps."

— Jordana Brewster