Jim O'Heir Net Worth:
$3 Million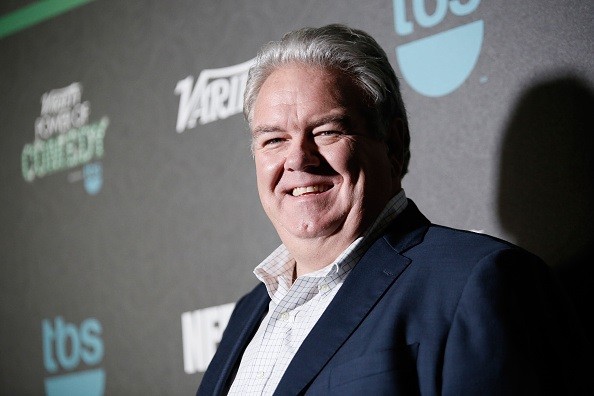 Jim O'Heir

– Quick Facts

| | |
| --- | --- |
| Net Worth: | $3 Million |
| Date of birth: | February 4, 1962 (61 years old) |
| Gender: | Male |
| Profession: | Actor |
| Nationality: | American |
What are Jim O'Heir's net worth and earnings?
Jim O'Heir Net Worth and Salary: Jim O'Heir is an American actor and comedian who has a net worth of $3 million. O'Heir is best known for playing Jerry Gergich on the NBC series "Parks and Recreation" (2009–2015). He began his comedy career at The Second City in Chicago and was a member of the sketch comedy troupe White Noise in the late 1980s. Tim has more than 170 film and television credits to his name, including "Seeking a Friend for the End of the World" (2012), "Life After Beth" (2014), "Landline" (2017), "Strip Mall" (2000–2001), "The Bold and the Beautiful" (2016–2019), and "Bless This Mess" (2019).
Career
Stage Career:  In the late '80s and early '90s, O'Heir trained with The Second City, and he joined White Noise in 1987, then performed in the group's production of "The Book of Blanche" the following year. In 1989, he played Norman Bulansky in an Edgewater Theatre Center production of Tom Griffin's "The Boys Next Door," and in 1990, he appeared in Patrick Cannon's "Stumpy's Gang" with White Noise. "Stumpy's Gang" was performed at Stage Left Theatre and Strawdog Theatre, and it developed a cult following. Jim also appeared in "Ad-Nauseam" with White Noise, and he later played Dale Harding in a stage adaption of "One Flew Over the Cuckoo's Nest" at Hollywood's The Theatre District (which is now known as the El Centro Theatre).
Quotes
"I would love to do a podcast because I've done so many of them, guesting on them. Plus, anything goes, which I love."

— Jim O'Heir
"As a radio DJ, I was on WRIN-WLQI. And even when I repeat it, it's horrifying. My morning sign-on, because it was in Rensselaer, Indiana, it'd be, 'You're on the air with Jim O'Heir in Rensselaer.' Ugh, oh my God, pathetic."

— Jim O'Heir
"I've mostly been a happy-go-lucky kind of guy."

— Jim O'Heir
"One of my obsession is animals. I'm into dog rescues. It drives me crazy when people go to pet stores and buy dogs. There are so many dogs that need a good home. And this sounds crazy, but I really believe they know what is happening and are appreciative, and I just think they make for the best pets."

— Jim O'Heir
"I've always been a big guy, whether it's been a fat kid, a fat young adult, or a fat adult. I was always sort of… I guess the term would be 'popular.' I never dealt with a lot of name-calling or any of the bullying you'd think a fat kid might have to deal with."

— Jim O'Heir