Jenna Elfman Net Worth:
$12 Million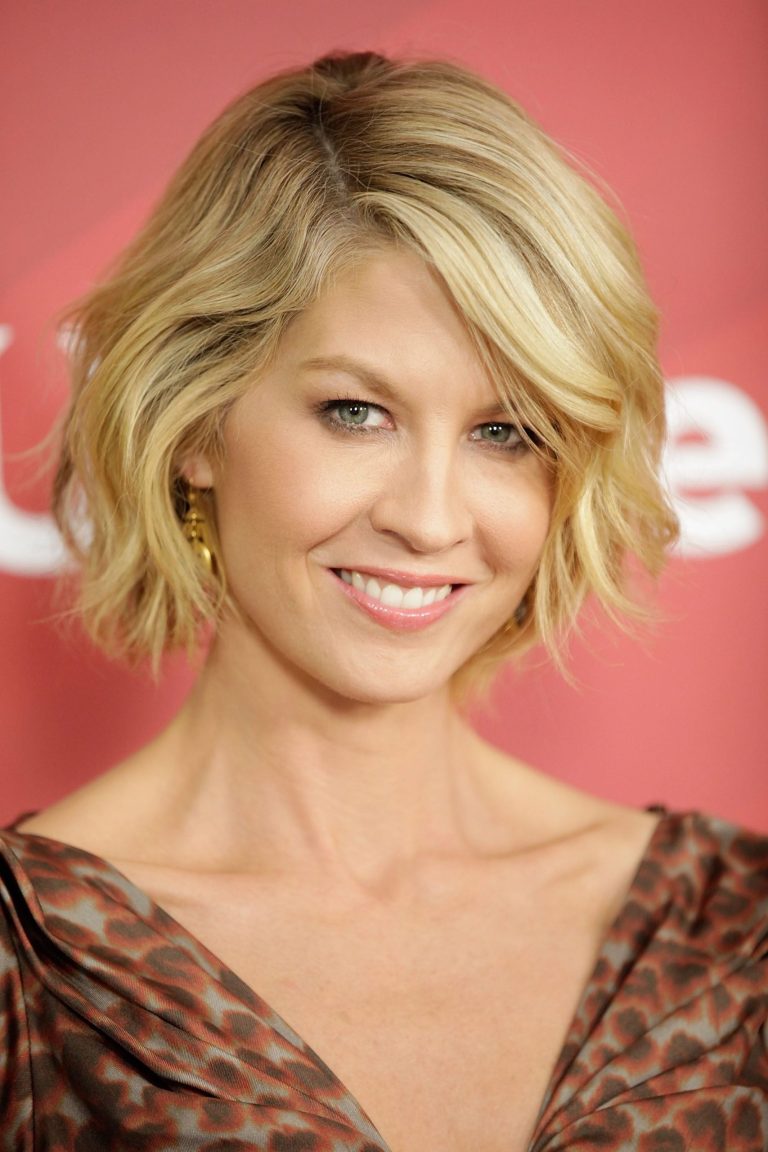 Jenna was born September 30, 1971 in Los Angeles, California. She started to appear in minor roles on various TV series in early nineties ad slowly rose to prominence. Her notable movies include Keeping the Faith, Town & Country, and Friends with Benefits. She was a part of main cast on shows like Townies, Dharma & Greg, Courting Alex, Accidentally on Purpose, and 1600 Penn. In 2014, Elfman is starring on Growing Up Fisher as Joyce Fisher.
Career
Elfman's background in dance and ballet was how she was able to begin her professional career. She began appearing in music videos for groups and artists like Depeche Mode, Anthrax, and Chris Isaak, and also toured with the band ZZ Top in 1994 as a "Legs Girl." At the same time, she was also going to auditions for commercials and shows. She was cast in the 1996 sitcom on ABC called, "Townies" which only ran for one season before being cancelled. She contineud booking one-off appearances on episodes of series like "Murder One," "Almost Perfect," NYPD Blue," and "The Single Guy" in 1996 and 1997. She then landed one of the lead roles on the ABC show, "Dharma & Greg." The show was quite successful as it ran for five seasons before it was cancelled in 2002. She appeared in 119 episodes of the series.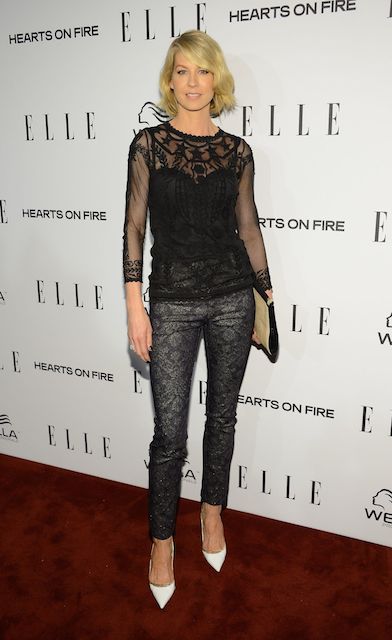 Personal Life
Elfman met her future husband, Bodhi Elfman, in February of 1991 when they were auditioning for a Sprite commercial. The couple dated for four years before marrying in 1995. While her husband was of Jewish descent, he was a practicing Scientologist when he met Elfman, who had been raised Roman Catholic. After meeting, he introduced her to the teachings of the Church of Scientology and Elfman decided to join as well. Elfman has since gotten involved with a number of the church's initiatives. She was a keynote speaker at the Human Rights Hero Award event, organized by the Scientology-affiliated groups, Youth for Human Rights International and Artists for Human Rights. She also co-hosted the 2008 Scientology-affiliated New York Rescue Workers Detoxification Project Charity Event along with Charlie Sheen.
Quotes
"And as a character, what I found very inspiring about playing Dharma, especially at that time, is that the women on television were more neurotic than they were free. And I thought, this is a rare bird and this is unique on television and I think it's really refreshing."

— Jenna Elfman
"And you know, we did it as an independent film, and we weren't expecting it to be on television, and Lifetime ended up buying it. And the viewers responded intensely to that film."

— Jenna Elfman
"The most memorable moment was playing drums with Bob Dylan."

— Jenna Elfman
"I just think it's fun to remind people that good television has exited and it can exist again and just to give them pleasure and enjoy it and make them laugh."

— Jenna Elfman
"Not hippie – my parents were not hippies – but they were very supportive and encouraging, and that does a lot for someone, and it gives them a lot of confidence."

— Jenna Elfman