Jared Padalecki Net Worth:
$13 Million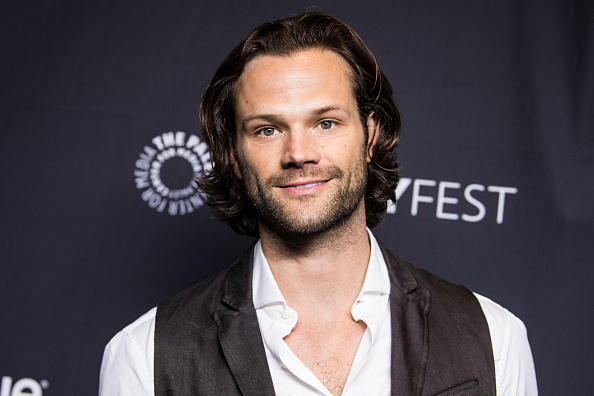 Jared Padalecki

– Quick Facts

| | |
| --- | --- |
| Net Worth: | $13 Million |
| Date of birth: | July 19, 1982 (41 years old) |
| Gender: | Male |
| Profession: | Actor, Voice Actor |
| Nationality: | American |
What is Jared Padalecki's net worth? Learn all about his earnings!
Jared Padalecki Net Worth and Salary: Jared Padalecki is an American actor who has a net worth of $13 million. Padalecki first gained attention thanks to his role on the television show "Gilmore Girls," but he is best known for playing Sam Winchester on 15 seasons of "Supernatural."
Career
Career: Jared made his film debut in 1999's "A Little Inside," and the following year, he won the role of Dean Forester on The WB's "Gilmore Girls." He played Rory Gilmore's boyfriend and appeared in 63 episodes between 2000 and 2005; he reprised his role in 2016 on Netflix's "Gilmore Girls: A Year in the Life." During the beginning of Padalecki's career, he appeared in the films "New York Minute" (2004), "Flight of the Phoenix" (2004), "House of Wax" ( 2005), and "Cry_Wolf" (2005) as well as TV movies "Silent Witness" (2000) and "A Ring of Endless Light" (2002). He also filmed a pilot for "Young MacGyver" in 2003, but the show wasn't picked up.
Personal Life
Personal Life: In January 2008, Jared proposed to actress Sandra McCoy, who he had met on the set of "Cry_Wolf." In June of that year, he announced that the 4-year relationship was over, and he began dating "Supernatural" co-star Genevieve Cortese later that year. In October 2009, Padalecki proposed to Cortese in front of their favorite painting at the New York Metropolitan Museum of Art, and they wed on February 27, 2010, in Sun Valley, Idaho, her hometown. They welcomed son Thomas on March 19, 2012, son Austin on December 22, 2013, and daughter Odette on March 17, 2017.
Quotes
"I'm a sucker for gag reels and teaser trailers for new seasons. One of the great parts of panels, especially on a show like 'Supernatural,' which can be so dark, it's fun to get up there and laugh and remember we're only telling a story. Seeing Eric Kripke and Ben Edlund up there being so funny always makes me laugh."

— Jared Padalecki
"I love cookies baking. During the winter, they have these candles that smell like cookies, and I always buy like a hundred of them."

— Jared Padalecki
"I have a house, with two big plasma-screen TVs, two dogs, a grill, chessboard. I like to keep it low-key: invite friends over, order some Papa John's pizzas and Coors Light, play poker and ping-pong and chill. I'm pretty private."

— Jared Padalecki
"There's a book that I read, really a great book – it's called 'Lone Survivor' and I think they're trying to make it into a movie. I would love to play Marcus Luttrell, who was the author and the 'lone survivor.' He's a national hero; he's very courageous and heroic in insurmountable danger, so it's something I'd love to explore."

— Jared Padalecki
"There are no words that can describe the euphoria you feel when your baby recognizes you for the first time and smiles."

— Jared Padalecki