James Marsden Net Worth:
$10 Million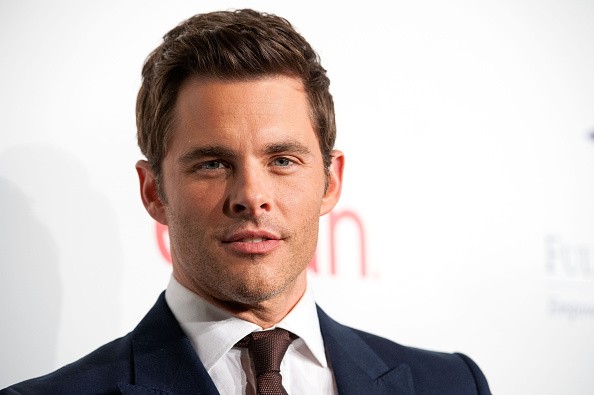 What is James Marsden's net worth? Learn all about his earnings!
James Marsden Net Worth: James Marsden is an American actor who has a net worth of $10 million. Marsden has more than 70 acting credits to his name and is known for both film and television roles. In 2000, James was cast in the role that would put him on the map, Scott Summers/Cyclops in the "X-Men" franchise. He has also appeared in notable films such as "The Notebook" (2004), "Superman Returns" (2006), "Hairspray" (2007), "Enchanted" (2007), and "Anchorman 2: The Legend Continues" (2013). Marsden played Criss Chros, Liz Lemon's eventual husband, on NBC's "30 Rock" from 2012 to 2013, and he starred as Teddy Flood on HBO's "Westworld" from 2016 to 2018. James began playing Steve and Ben Wood on the Netflix series "Dead to Me" in 2019, and he portrayed Stu Redman in the CBS All Access miniseries "The Stand" in 2020.
Career
Career: Marsden made his television debut in 1993, appearing in the made-for-TV movie "In the Line of Duty: Ambush in Waco" and guest-starring on "The Nanny," "Saved by the Bell: The New Class," and "Joe's Life." The following year, he appeared in his first film, "No Dessert, Dad, Till You Mow the Lawn," and soon followed it with "Campfire Tales" (1997), "Disturbing Behavior" (1998), and "Gossip" (2000). In the 1990s, James also guest-starred on "Blossom" (1995), "Party of Five" (1995), and "Touched by an Angel" (1995), played Ricky Becket on 21 episodes of ABC's "Second Noah" (1996–1997), and appeared in the television films "Search and Rescue" (1994), "Bella Mafia" (1997), and "On the Edge of Innocence" (1997).
Personal Life
Personal Life: James married Mary Elizabeth Linde on July 22, 2000, and they welcomed son Jack on February 1, 2001, and daughter Mary on August 10, 2005. Marsden and Linde divorced in September 2011. James is also father to William (born December 14, 2012), whose mother is Marsden's former girlfriend, Rose Costa.
Quotes
"I've done some films that, on paper, were really interesting and special. And for some reason, when they got on screen, it just didn't work. Well, I didn't get to watch the film before I decided to do it."

— James Marsden
"A lot of guys I know are into this whole scarf trend. Not my thing. I prefer to update and personalize my style with the smaller things, like a pocket square or, again, with the shoes. All in the details."

— James Marsden
"If you're lucky enough to pick what you do, that's the greatest career you can have. Ultimately, that's my goal: to have choices."

— James Marsden
"James Dean has never been one of my guys. I don't want to be him. I will take boring anytime. I love boring! Are you kidding me? Matt Damon has been one of my favorites forever. He always elevates every bit of material, and then you don't hear a thing about him."

— James Marsden
"I am starting to get into this whole idea of caring about what I wear. There was a time in my life when I could not care less about fashion."

— James Marsden