Kyle Richards Net Worth:
$100 Million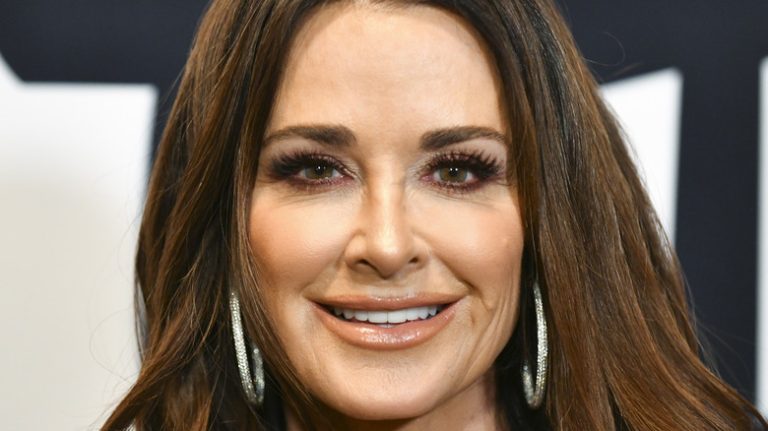 Kyle Richards

– Quick Facts

| | |
| --- | --- |
| Net Worth: | $100 Million |
| Date of birth: | January 11, 1969 (54 years old) |
| Gender: | Female |
| Profession: | Actor, TV Personality |
| Nationality: | American |
Kyle was born January 11, 1969 in Hollywood, California. She played on numerous TV series such as Little House on the Prairie, Down to Earth, and ER. In 2014, you can see her on reality TV show The Real Housewives of Beverly Hills. Her first husband was Guraish Aldjufrie but this couple divorced in 1992. She's currently married to Mauricio Umansky. Richards has four kids.
Career
Kyle Richards began acting as early as age 5. A year later, she had booked a recurring role in the classic TV show Little House on the Prairie. She would appear in 19 episodes of the show throughout the next 7 years. Her sister Kim was also booking roles as a child actress at the time, and the pair performed as on-screen sisters in the thriller The Car in 1977. Kyle Richards would continue to appear in various television shows throughout the 1970s, including Flying High, Fantasy Island, Time Express, and others. One of her most substantial film roles during that decade was in Halloween. She played Lindsey Wallace in this 1978 Horror movie, and the film helped pioneer the "slasher" genre. She worked with Jamie Lee Curtis on Halloween. She followed up this major accomplishment with another starring role in 1980's The Watcher in the Woods.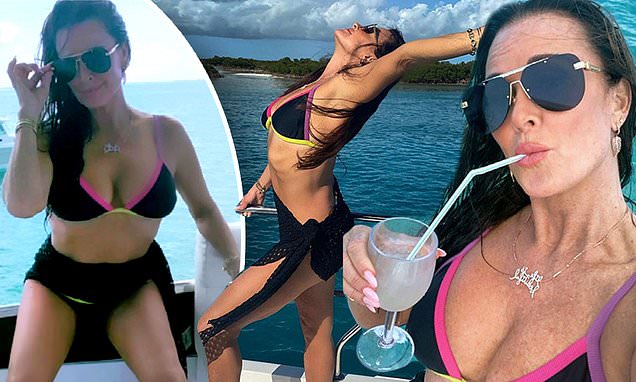 Personal Life
Kyle Richards' first marriage was in 1988. She met a man called Guraish Aldjufrie in Indonesia when she was 18. After becoming pregnant with his child, the pair were married. Although Kyle Richards raised the daughter, Farrah, the marriage didn't last. By 1992, the divorce was finalized.
Quotes
"I have always taught my kids to treat people the way they want to be treated."

— Kyle Richards
"My mother always taught us that any accomplishment my sisters or I achieve is a 'feather in all our caps.' Kathy, Kim, and I are always proud of each other. We feel that each of our lives is a reflection on all of us. We all want the best for each other."

— Kyle Richards
"I always wear my heart on my sleeve."

— Kyle Richards
"Our pets are a part of our family."

— Kyle Richards
"If I've gained weight, it's OK. This is life; this is my reality. The weight goes up, it goes down, my skin's not looking great, or whatever it is: it's part of life. I do – I feel pressure to look my best, but I think I do that in just my personal life anyway."

— Kyle Richards