Henry Cavill Net Worth:
$40 Million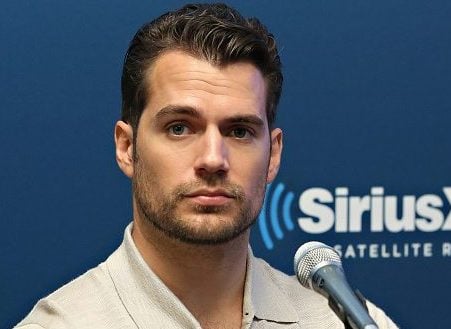 Henry Cavill

– Quick Facts

| | |
| --- | --- |
| Net Worth: | $40 Million |
| Date of birth: | May 5, 1983 (40 years old) |
| Gender: | Male |
| Profession: | Actor |
| Nationality: | British |
What is Henry Cavill's net worth? Learn all about his earnings!
Henry Cavill Net Worth and Salary: Henry Cavill is a British actor who has a net worth of $40 million. Although Henry Cavill is probably best known for playing the role of Superman, he has also gained notoriety for playing various other roles in both film and television. Cavill has established himself as an action star, typically appearing in movies that involve high-octane fight scenes. In 2013, Henry Cavill was named "World's Sexiest Man" by Glamour magazine and the third Sexiest Movie Star by Empire.
Career
Career: Henry Cavill's first film role was in 2001's Laguna. This quickly led to another booking in The Count of Monte Cristo a year later. The film received solid reviews from critics and generated over $75 million at the box office. Having started his career in the United Kingdom, Cavill naturally gravitated towards roles in British television series such as The Inspector Lynley Mysteries.
Personal Life
Personal Life: Henry Cavill has many notable hobbies and interests. He started practicing Brazilian Jiu-Jitsu in 2018. He is also a passionate gamer, having played games like World of Warcraft and The Witcher over the years. His favorite game is the Total War series. His experience playing The Witcher helped him land the role of Geralt in the Netflix TV series of the same name.
Quotes
"People have this belief that actors are able to go out there and say, 'Oh I choose this job,' but most of the time we're just taking the job we can get. We don't just get offered thousands of jobs; we might earn one job a year and that's the one we'll take because we've got to pay the rent."

— Henry Cavill
"The hardest part of acting is not being guaranteed work. Every job could be your last."

— Henry Cavill
"My mother is such an incredibly strong woman. She raised a family of five boys extremely well. She made us all strong, loving, caring people. We all support each other. I'm really thankful to her."

— Henry Cavill
"A large amount of constant activity will get things going. For example, training in the morning will have everything, all the juices flowing by the time you actually get to work. So, when you're at work, you've been already up for an hour or so or two hours, and you're raring to go where everyone else is still wiping sleep out of their eyes."

— Henry Cavill
"I like to go full bore into something. If you have a backup plan, then you've already admitted defeat."

— Henry Cavill